Passengers of the Heathrow Express train, in London, had a unique experience where during one of its journeys the train hosted yoga lessons to make travel calmer during long journeys. The exercises are safely from their seats, and it is believed that it is the first time that a yoga class has been conducted on a moving train, according to the British newspaper, "Daily Mail".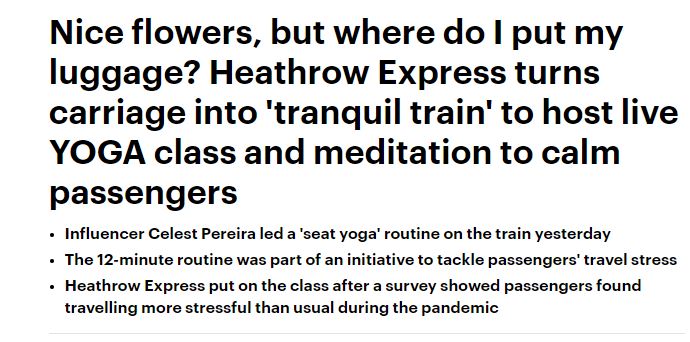 The report, according to the "Daily Mail"
To put passengers in the right state of mind, the 'Quiet Train' carriage hosting the sessions was decorated with eucalyptus and lavender trees to fill the carriage with a soothing scent. The initiative was tried after a study commissioned by Heathrow Express found that more than half of public transport users find Difficulty traveling after the coronavirus pandemic.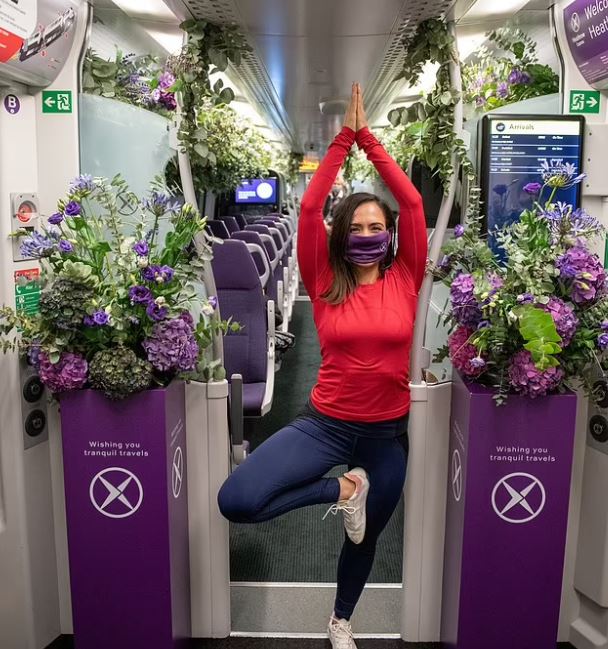 yoga teacher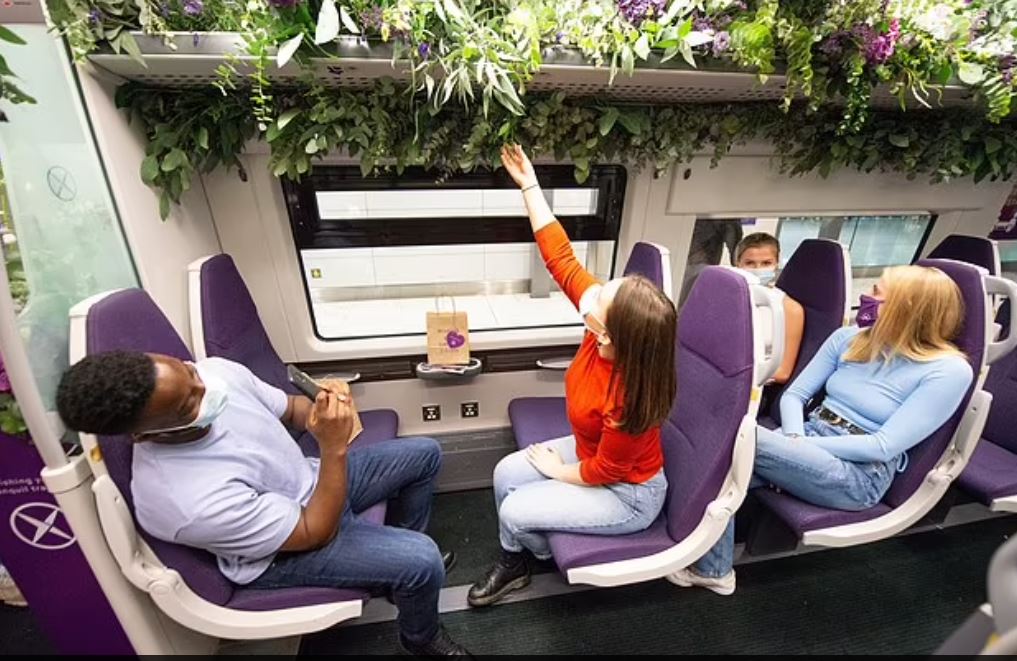 Trees fill the train
Celeste Pereira said: "Traveling can be very risky – there is a lot going on, a lot of things to think about, a very specific deadline – so it can be a very intense experience. Reducing these stresses and helping passengers stay in the present moment, relieving any tension."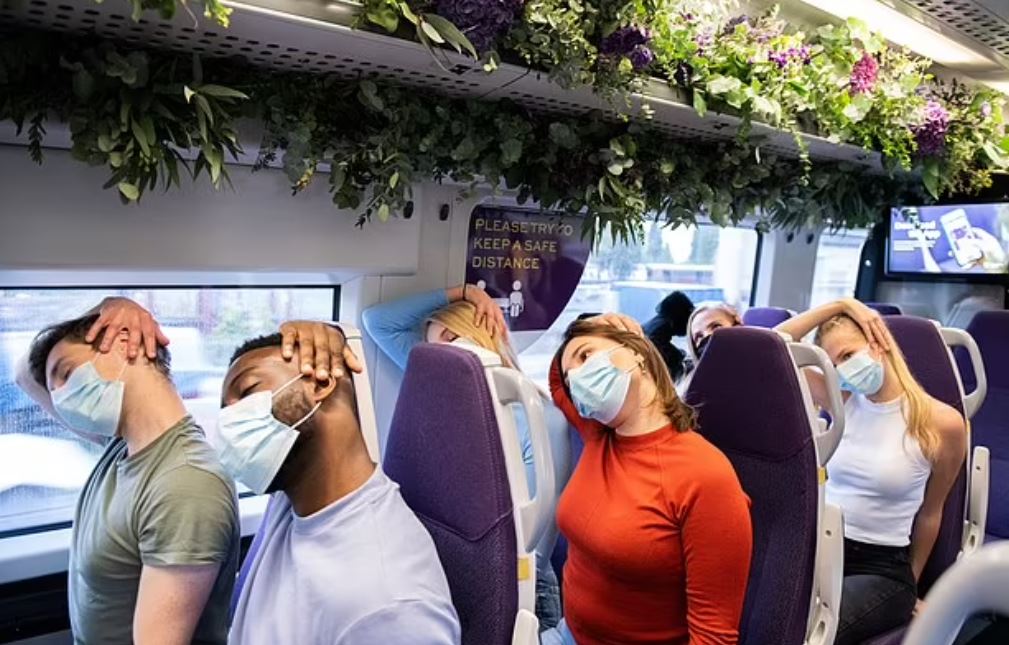 Doing yoga exercises
"There's no reason why travel can't be quiet – it's mostly about training your brain to think a little differently," she added. The study of 2,000 adults also identified the most frustrating aspects of travel, including delayed departures (52%) and crowds. The largest number of passengers (48%).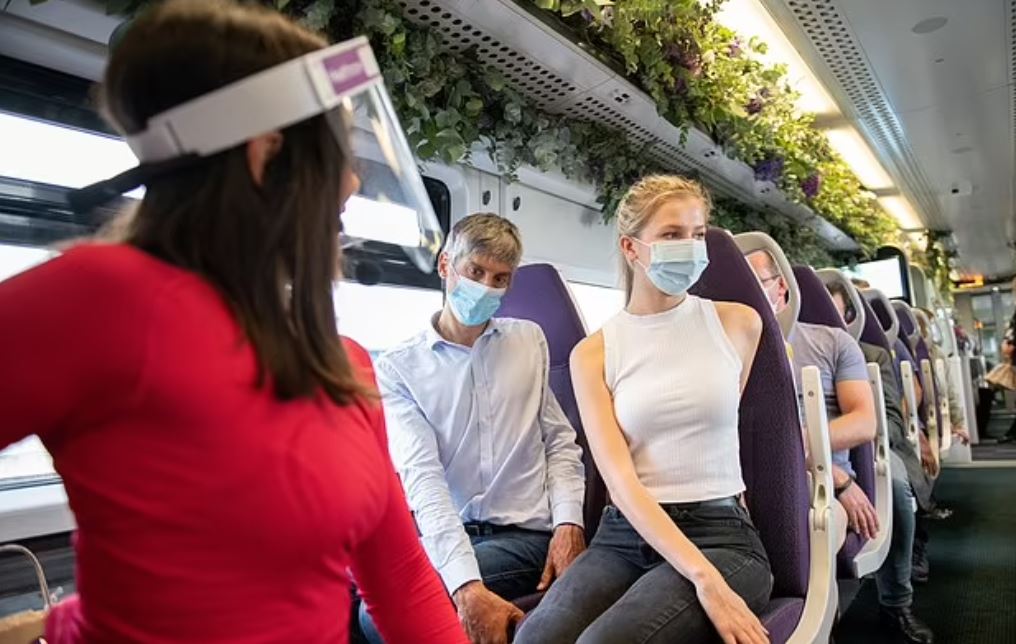 Doing yoga on the train
Other concerns include missing flights, trains, or buses (47%), trying to find a seat (43%), and worrying that you've forgotten something like your passport or tickets (40%)..
Yoga lesson on the train
Jo Pence, 26, from London, who was among those who boarded the Heathrow Express, said: "I have a busy life and usually look at my phone on the train, but today I turned it off completely."
Talitha Lindo, 31, also from London, added: 'I enjoy going to new places, but I'm not very keen on the travel aspect – it's very busy and rushed, so something like that is really cool – it made me feel what I think should be. The scent of eucalyptus on the 'Quiet Train' made an impression on many passengers."