North Korean government television broadcast an official picture of the country's leader, Kim Jong Un, which had not been previously published, showing him in military clothing with a machine gun on his desk, according to "Russia Today".
NEW: DPRK state media unveiled an unprecedented public image of Kim Jong Un wearing a military uniform on Wednesday.

The portrait depicts the North Korean leader dressed in white, with a rifle and binoculars on the table in front of him.https://t.co/qXnBvUq8Oj pic.twitter.com/eGkeQ8Ejpq

– NK NEWS (@nknewsorg) January 7, 2021
The big picture shows Kim in a white suit with a Marshall star around the neck and on his shoulders, while behind him is a wall covered with books, next to a weapon and a binoculars..
The publication of the photo came at a time when Kim pledged to bolster North Korea's defense capabilities weeks before the inauguration of Democrat Joe Biden as President of the United States..
The picture was shown on state television while covering the Workers' Party conference in North Korea, and it hangs in a corridor in the Culture Council in Pyongyang..
In an unprecedented measure as well, state television showed a bust of Kim, explaining that it was a gift from Chinese President Xi Jinping accomplished by the "most famous sculptor" in China..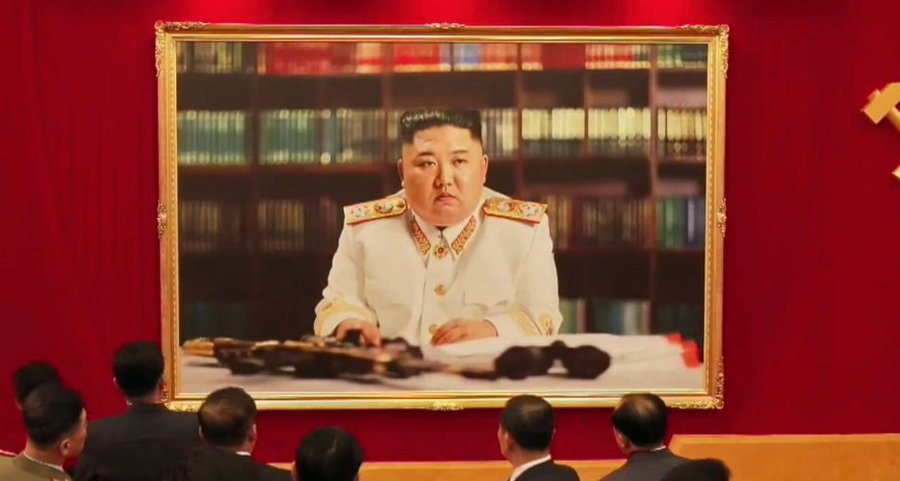 Kim always wears civilian clothes in his public appearances, which is the first time that he has appeared in military clothing since he assumed power following the death of his father in December 2011..