A healthy diet may not be able to prevent corona infection, but it is an important part of supporting immunity after infection, and due to the damage caused by the Corona virus to the lungs and other organs, the body takes time to recover and return to its previous state, so it is necessary to strengthen the immune system in the body by The path to good and healthy nutrition. Good nutrition is very important before, during and after infection.
Post-Covid-19 care is all about reducing the risk of getting infected again, building immunity and getting back into fitness. The right kind of food and fluids can make your way to recovery faster, and it helps combat many post-corona symptoms such as fatigue, breathing problems, hair loss, and chest pain. Foggy memory, etc.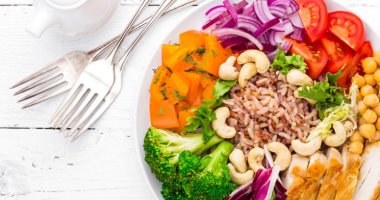 What is the ideal diet for a patient recovering from corona disease?

According to the site healthsite"Eating healthy food and consuming the right nutrients is the best way to overcome malnutrition and weakness after Corona, the key is to consume nutrients that provide energy, strengthen immunity, help build the body and provide protection against various diseases.
Here are some nutrients to consider in a post-recovery diet plan, including: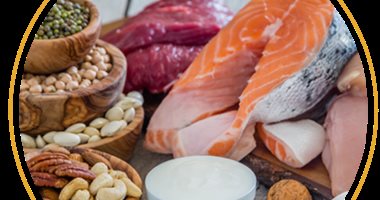 Energy-rich foods:

Grains such as wheat and unpolished rice, they are a rich source of carbohydrates that provide the body with energy, and help the body recover from fatigue, and the imbalance in the intake of carbohydrates can lead to shortness of breath, so you should not waste it.
–Body building foods:
Legumes, beans, animal protein, milk and its derivatives are foods that provide the body with protein, which contributes to building the body, and helps to recover from diseases, especially immune.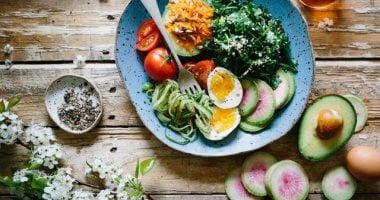 Fruits and vegetables are preventative foods:

Vegetables and fruits are called protective food. They are the main source of vitamins, minerals and antioxidants that play an important role in boosting immunity. Fruits and vegetables are known to be rich in vitamins. A And E And C (such as zinc, copper, iron, etc.) all affect the immune response. Vitamins should be consciously included in your daily meals to promote healing. Vitamin C is also a powerful antioxidant for lung health. Zinc and Vitamin D promote immune health.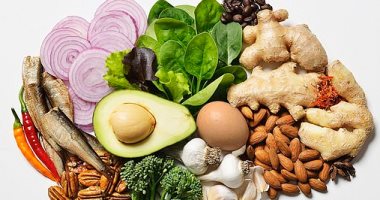 Immunity boosters:

Certain foods may help support the immune system such as ginger, garlic, almonds, turmeric, citrus fruits and citrus salts. Eating a proper diet with moderate exercise such as walking, eating fresh foods, taking vitamins and minerals, staying hydrated and getting enough quality sleep has been shown to be effective in boosting your immunity. Also, you need to increase the calories, protein, vitamins, minerals and fluids in your diet.
Hence, consuming nutritious foods that contain nutrients is essential especially for patients recovering from the coronavirus to maintain a healthy body, recover from illness and smooth functioning of organs.
Some other tips:

Tips to stay healthy while recovering from COVID-19:
Divide your daily calories into 5-6 small meals
Eat whole grains and focus on protein at every meal
Eat at least 4-5 servings of vegetables and fruits daily
Drink warm water to plain water and keep yourself hydrated. Water consumption should be at least 2 liters per day.
Make nuts and oilseeds a part of your daily diet
Use a mixture of oils such as olive, rice bran, sesame oil, etc. for cooking
Avoid eating out and eat more home-cooked food
Cut back on salt, processed goods, bakeries and preserved foods
-Quit Smoking