The cost of the bathroom varies from one house to another according to the prices of tiles, basins and their raw materials, and some believe that these things do not cost much, but in fact there are bathrooms that cost millions of dollars, due to the installation of toilets and basins studded with jewels, which we review in this report, according to the website.loveproperty".
The most expensive bathroom in the world

Gilded bathroom inside a chalet in the UK

This bathroom is located within a second-class chalet on the banks of the River Thames, Britain, and the chalet was listed in 2019 for sale for $ 3.7 million (£ 2.9 million). 9,000 pounds), Japanese toilets and gilded Italian washbasins worth $47,200 (£36,000).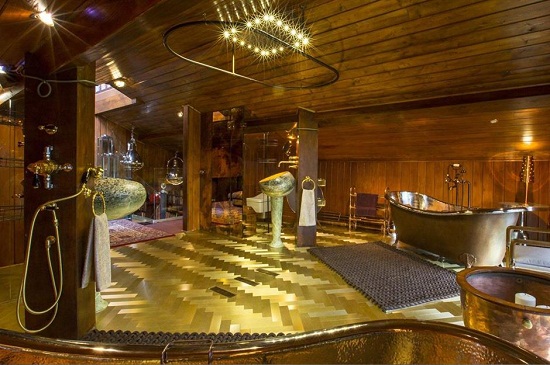 bathroom in britain
22 carat villa bathrooms in Dubai

The luxury villas known as "22 carats", located in the UAE, have marble bathrooms, and each bathroom contains an Amazonian rock crystal basin, valued at one million dollars (760,000 pounds), and the prices of the villa itself start from 10.5 million dollars. .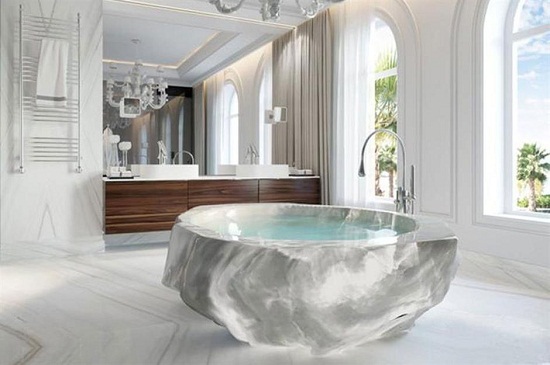 bathroom in dubai
Pure gold bathroom in a hotel in China

Hotel contains Swisshorn Gold Palace In Hong Kong, China, there is a bathroom with a bathtub made of solid gold, 24-carat toilets and alloy walls, and the cost of the bathroom is 38.5 million dollars, or (29.5 million pounds).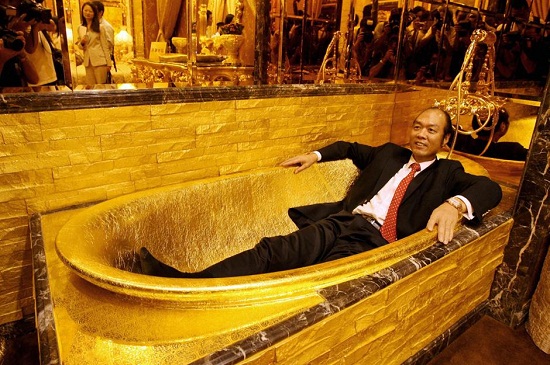 hong kong bathroom
A pure gold toilet inside a Hong Kong palace

The cost of this bathroom is 3.5 million dollars (2.7 million pounds), which is located in a mansion known as Swisshorn Gold Palace In Hong Kong, and owned by a jewelry magnate in China, the bathroom was classified as the most expensive in the world by the Guinness Book of Records, as it was made of solid 24 karat gold, and a ceiling studded with thousands of precious stones.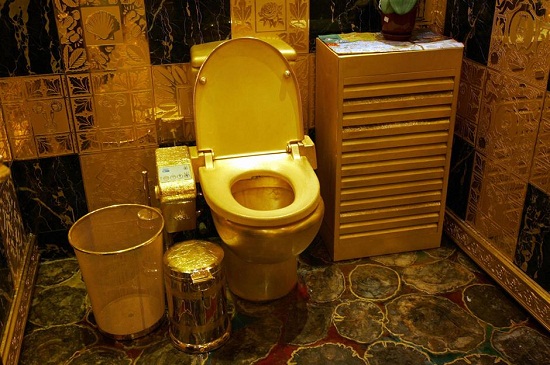 Pure gold toilet
A bathroom inside a palace in Canada

A bathroom located inside a mansion in Oakville, Canada, cost $45 million (£34 million) to include a spa bath, ornate chandelier and gold-plated sinks.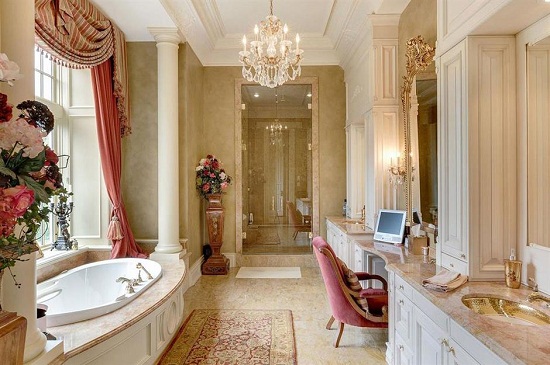 bath in Canada