Pellegrino Matarazzo, coach of Stuttgart, announced the starting line-up for the players who will play against Eintracht Frankfurt in the fourth round of the German League..
It hosts Deutsche Bank Park in Frankfurt"The match, which will start at 3:30 p.m., Cairo time.
The Egyptian Omar Marmoush, the loaned striker of Wolfsburg and the former Tigris Valley, was essential in his first official match with Stuttgart after moving in the last days of the summer Mercato..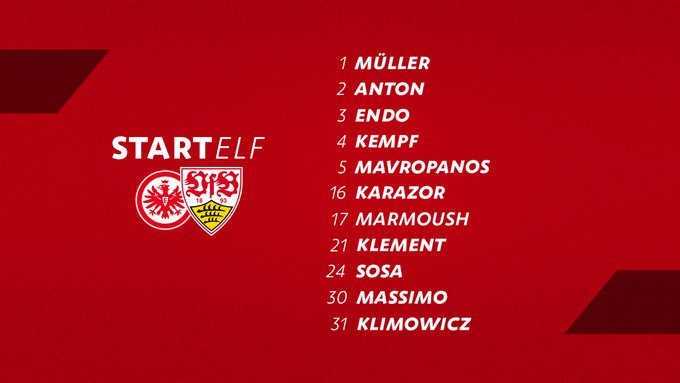 The formation of Stuttgart against Eintracht Frankfurt today in the German League is as follows:
Goalkeeper: Florian Muller.
Defenders: Kostas Mavropanos, Oliver Kempf, Waldemar Anton.
Midfield: Roberto Massimo, Wataru Endo, Atakan Carazor, Borna Sosa.
Forwards: Omar Marmoush, Matthew Klimovic, Philip Clement.
Marmoush participated in a friendly match for Stuttgart at the beginning of this month against Nuremberg, which ended with a 3-0 victory, before being substituted in the 72nd minute of the match..
Stuttgart occupies 12th place in the German league standings with 3 points from a win in one match and two losses, while Eintracht Frankfurt is in 14th place with two points from two draws and a loss.