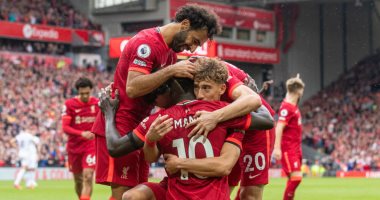 The International Football Association "FIFA" has threatened to deprive English clubs of their Brazilian players after refusing to join their country's camps during the current international break.
The English Football Association refused to allow Premier League players to join the teams of countries that fall into the red zone of the Corona virus for the United Kingdom.
And in the event that this occurs, any player who returns to England will enter a 10-day quarantine, to allow him to play again with his club in the English Premier League competitions.
According to the network,BBC"FIFA is studying the implementation of the decision to deprive English clubs that have refused to send their players to the Brazilian national team, during the current international agenda, from calling up their players for matches for a period of five days.
9 players did not join the Brazilian national team during the international break, during the current international calendar due to the refusal of their English clubs to send them.
If the FIFA decision is implemented, Liverpool will be deprived of its Brazilian players, Roberto Firmino, Alisson and Fabinho.
This is in addition to Ederson and Gabriel Jesus of Manchester City, Thiagos Silva of Chelsea, Fred of Manchester United, Rafinha of Leeds United, and Richarlison of Everton.
Wolverhampton, Newcastle, Blackburn and Watford join the list of clubs threatened with depriving their players in the English Premier League, due to a complaint from the Mexican Federation, the Chilean Football Association, and the Paraguayan Football Association.
On the other hand, Aston Villa will lose Emiliano Buena and Emiliano Martinez for one match, and Tottenham will lose Christian Romero and Giovanni Lo Celso for one game also because they went to the international agenda with Argentina and entered a 10-day quarantine period in England.
This is the same number of matches that players who will be suspended in the English Premier League will miss if the decision is implemented.