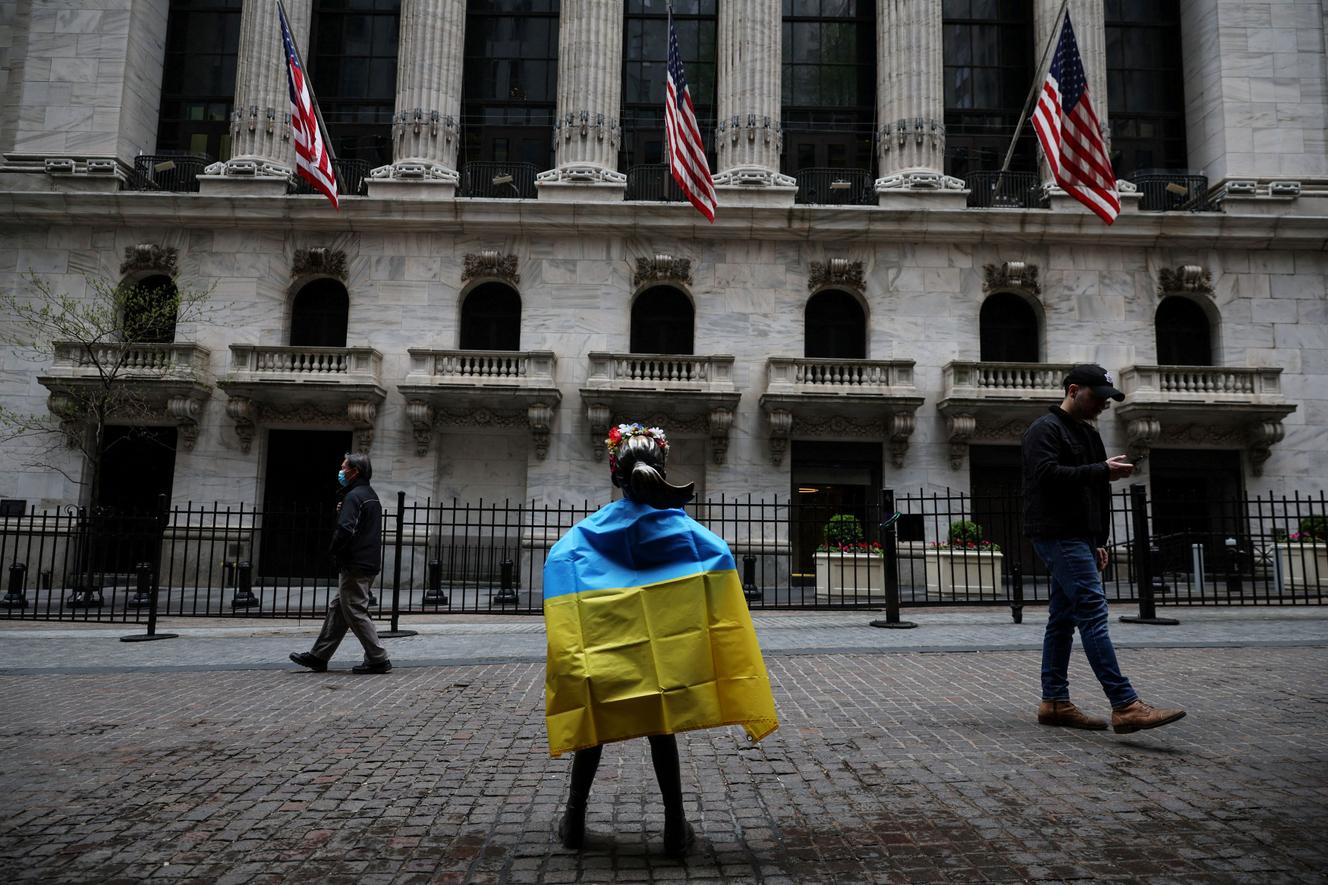 A better-than-expected April inflation reading may give markets some respite, but the trend remains: Wall Street is experiencing a severe correction, not unlike the bursting of the dot-com bubble , in the year 2000. The Nasdaq, the index rich in technology companies, has lost 25% since the start of 2022, while the S&P 500 is down 16%. This index recorded its worst annual start since… 1932. Traders try to reassure themselves, noting that, in such cases, the stock market rebounds. The bet is not certain, Wall Street having, for example, continued to plummet in 1974 (-30% over the year), after the first oil shock, when the planet discovered stagflation.
The current situation is not so far off, as the Federal Reserve (Fed), the American central bank, must raise its rates to counter inflation of around 8.5%, the highest since 1981. And there is no little but bad news on the horizon, whether it's the lockdown in China, the war in Ukraine, bottlenecks in the economy and labor shortages, which are hampering a healthy recovery.
Read also
Article reserved for our subscribers

In the United States, inflation reaches 7%, a level not seen since 1982
Wall Street rediscovers an iron rule: the value of a share is directly correlated to interest rates. The higher the latter, the less the future profits of the companies are worth. Stocks had soared with the free money handed out by central banks and governments. That era, which brought inflation back to life, is over. Ten-year rates, which fell to 0.5% in July 2020, rebounded to 3.2% on May 9, resulting in the worst day for the stock market in two years. Is the correction about to be completed? Everything will depend on the evolution of long-term rates, which themselves are linked to rising prices. If this continues to rise, perhaps rates will have to rise above inflation excluding energy and food, ie more than 6.5%. It would be an additional stock market rout.
In reality, the correction is, at this stage, relatively modest. The Nasdaq is still 5% above the level it reached in October 2020, just before the discovery of vaccines against Covid-19, and is still gaining 20% ​​compared to its pre-pandemic level. Logically, the "containment values", the object of all speculation, have shattered and will not recover: the action Zoom (videoconferencing application) has gone from a high of 591 dollars (560 euros) at the end of 2020 at $90; that of Moderna (vaccines) was divided by three, that of Netflix by four and that of Peloton exercise bikes by thirteen.
You have 61.18% of this article left to read. The following is for subscribers only.