Egypt is preparing for a huge event witnessed by the whole world, which is the celebration of the Road of Rams, the road that was sanctified by our ancient Egyptians and its greatness extended until it reached generations after generations, as mothers of several children were keen to share pictures and snapshots of their children wearing the famous Pharaonic costume, considering that the huge event is a feast that we must all celebrate. With it, documenting our civilization, and increasing our children's awareness of the extent of the strength of Egypt's ancient history, which is full of treasures, heritage and science that the world is still discovering day after day. Therefore, "The Seventh Day" reviews some pictures taken by some mothers for their children aged 3 to 10 years in Pharaonic clothes, speaking about How happy their children are to celebrate the path of rams that will be transmitted to the world.
Knowing our civilization:
Maisa Ibrahim, the mother of 4-year-old Salim, said that every mother should not be satisfied with the information that her child learns about the civilization of his country from schools only. And the history of its civilization since childhood, and she added that such celebrations root the spirit of patriotism in the child from an early age, and know all the details and history that adorns Luxor Governorate.
Also, Iman Reda, the mother of Aser Ismail, who is 7 years old, said that her children know very well that there is a civilization that originated in ancient Egypt, and that we are still enjoying its bounties to this day. Broadcasting the details of the celebration, even if with simple information, so that the child becomes aware of the strength of his country and its honorable history, especially in conjunction with the celebration of the Rams Road.
Girls dream of living like pharaohs:
As for Samah Samir, the mother of Celia, who is 6 years old, she said that most girls prefer clothes and details that show their beauty, in which she found the interest of her daughter, who wished to continue to dress like the pharaohs, and to go back in time for them to enjoy beauty and elegance, and about Yasmine Hisham, who is 7 years old, her mother said that Her child was fascinated after hearing the history of the pharaohs, and how girls used to adorn themselves in such celebrations, and I also explained to her that our ancient Egyptians cared about cleanliness, celebrations and decoration, especially on religious occasions, which made her more and more fascinated and asked her to explain many details of the pharaonic life.
A large number of children also shared their photos in pharaonic clothes to celebrate in their own way, the way of the rams, who considered it like our ancient holidays that we must celebrate throughout the year, so that the whole world knows the strength of our ancient history, and that we were and are still influential in the world with a civilization that cannot be compared.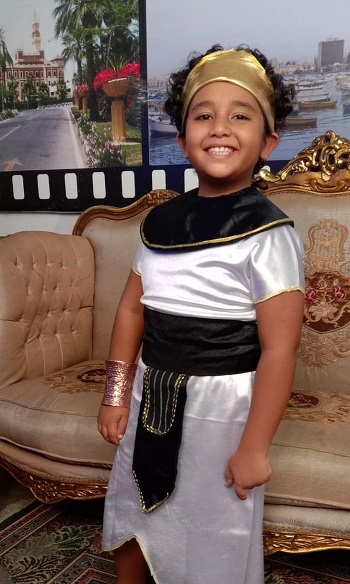 Ismael's family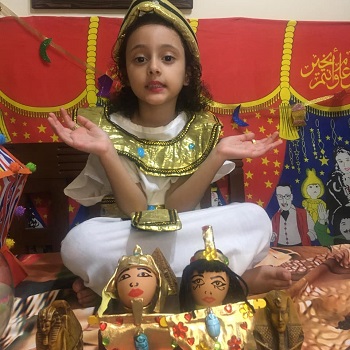 name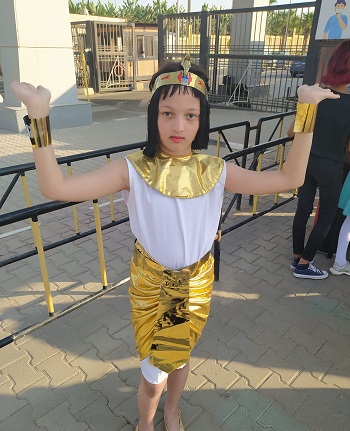 Temara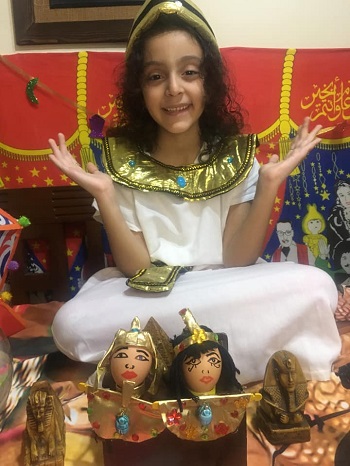 sweetheart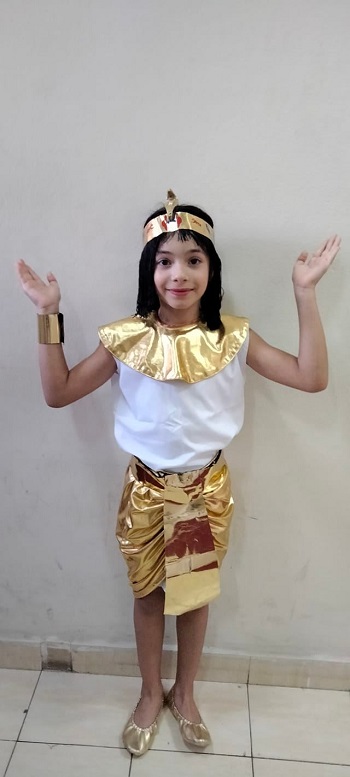 Reem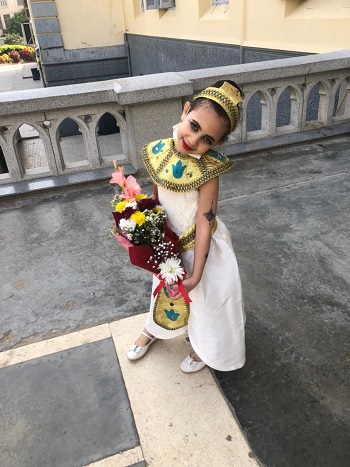 Saja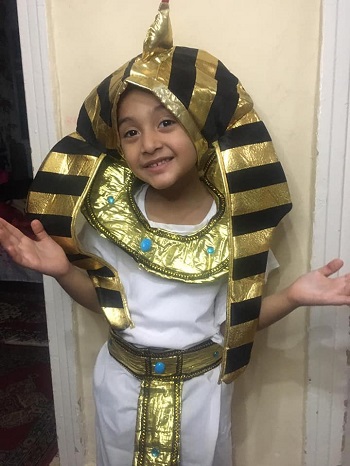 Salim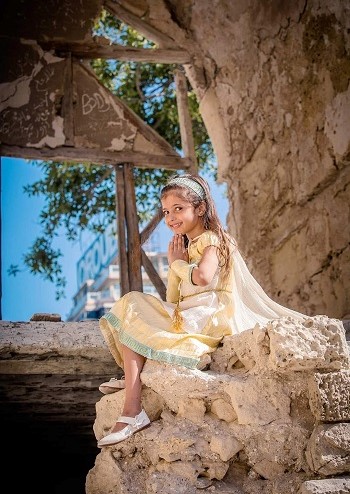 Cylia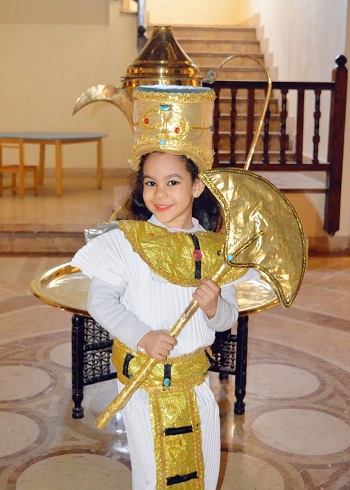 Farida Mutasem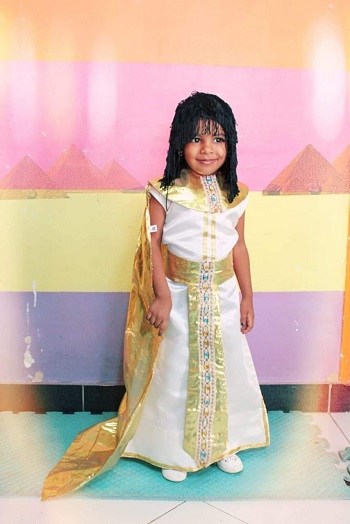 Kinda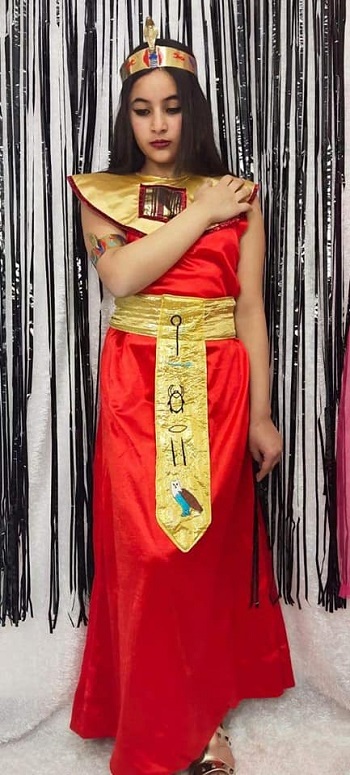 pharaonic clothes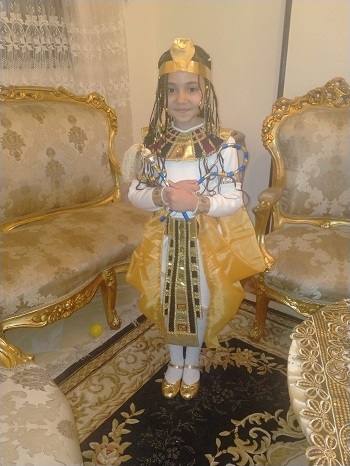 Noreen Marwan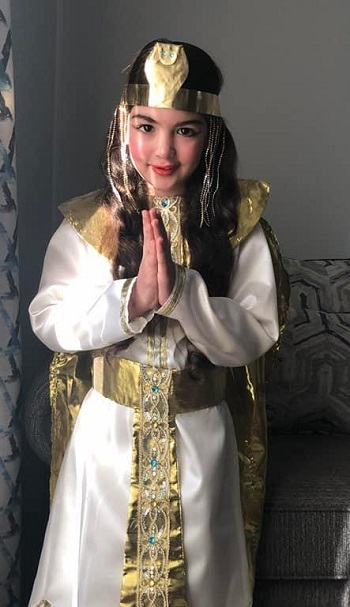 Yasmine Hisham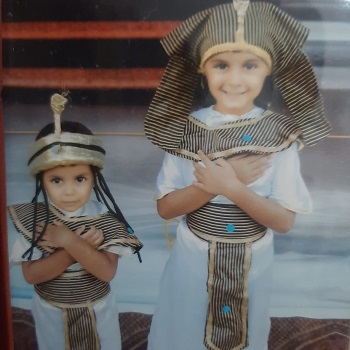 Younes and Yassin