A funny incident occurred in the seventh stage of the British Tour of professional cycling, where a 12-year-old child joined the race while the convoy of riders passed in front of his house, and the footage showed the young child making a great effort to join the race and ahead of the big competitors.
The real race we're here for!

nicely done, @PascalEenkhoorn 🙌

📺 Watch stage seven live on ITV4#TourOfBritin 🔵⚪🔵 pic.twitter.com/C4G646nZ5I

— AJ Bell Tour of Britain 🇬🇧 (@TourofBritain) September 11, 2021
It turned out that the child participating in the race was named Zander Graham, and he joined the adult riders after watching the race on the Internet, as a joke.
Let us introduce you our fifth rider for today. 😎 pic.twitter.com/FADE2AeJTK

— Team Jumbo-Visma cycling (@JumboVismaRoad) September 12, 2021
The cameras spotted the Dutch cyclist Pascal Enkorn, giving the young boy a bottle of water as a reward for his victory, and his ability to compete with them in the race, and the boy commented, "I was shocked… and I was incredibly happy… I will put this water bottle on a separate shelf in my room."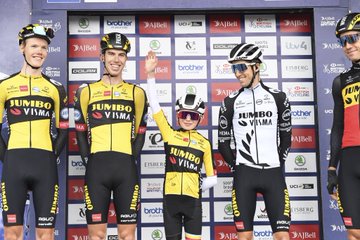 The boy on the podium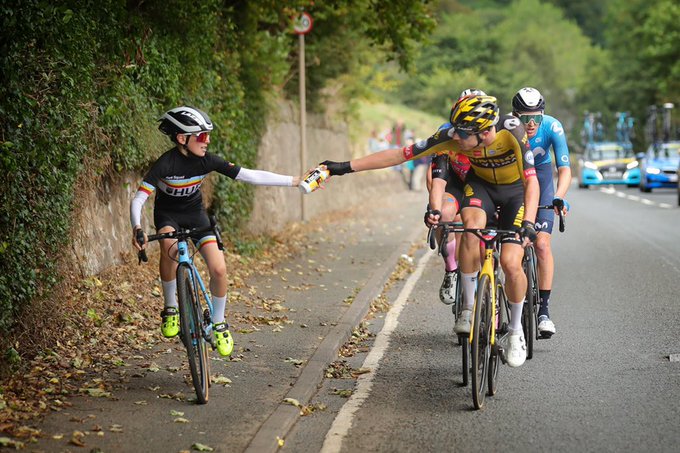 The child gets water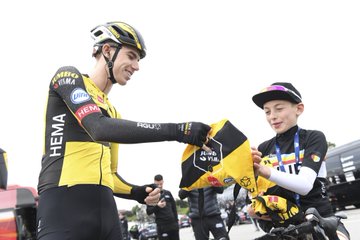 honor the boy
At the end of the race, the boy stood on the podium among the champions in the same uniform as them, and the 12-year-old cyclist was awarded tickets VIP for the final stage of the race, which will take place in Aberdeen, from one of the Tour Britain sponsors.