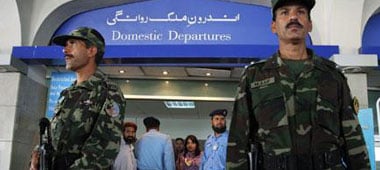 Today, Sunday, media reports in Pakistan stated that air navigation at Allama Iqbal International Airport was suspended, in order to avoid any accidents due to bad weather conditions in the city of "Lahore", the capital of the "Punjab" region.".
The Pakistani Geo News channel reported that 19 domestic and international flights were canceled, while 16 other flights were postponed due to the thick fog … explaining that the canceled flights include a Dubai-bound flight belonging to a private airline, the other to Riyadh, and two flights, one bound for Najaf. The other is to Istanbul.
It is noteworthy that earlier this month, air navigation at Lahore Airport was also affected by dense fog as visibility on the runway decreased to less than 800 meters.