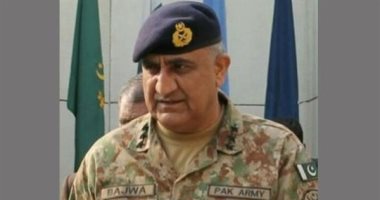 Pakistani Army Chief of Staff Qamar Javed Bajwa discussed with the US Special Representative for the Afghan Peace Process Ambassador Zalmay Khalilzad and Resolute Support Mission Commander in Afghanistan Austin Scott Miller, the peace process in Afghanistan.
The official Pakistan News Agency said today, Tuesday, that during a meeting, issues of common interest and the regional security situation, especially the ongoing peace and reconciliation process in Afghanistan, were discussed.
Qamar Javed Bajwa praised the role of the Resolute Support Mission for Stability and Peace in Afghanistan, affirming Pakistan's continued support for regional stability and peace.