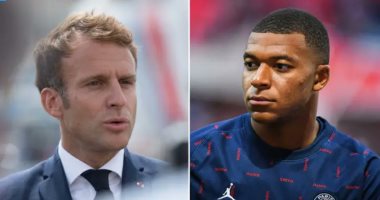 Press reports revealed Paris Saint-Germain's plan to keep star Kylian Mbappe and prevent his transfer to Real Madrid next summer.
The Real Madrid team gave everything in order to complete the deal of Kylian Mbappe, the star of Paris Saint-Germain last summer, but the French club's insistence on keeping the player spoiled the deal in the end.
Paris Saint-Germain star Kylian Mbappe insists not to renew his contract, which expires next June, because of his desire to move to Real Madrid.
The Spanish newspaper, Marca, reported that the Paris Saint-Germain administration had resorted to French President Emmanuel Macron, to try to persuade Kylian Mbappe to stay in PSG, and not to leave for Real Madrid after the end of his contract in June 2022.
She added that Emmanuel Macron, President of France, sent a personal message to Mbappe, to persuade him to stay in Paris Saint-Germain and renew his contract.
For his part, the English newspaper "Mirror" indicated that Emmanuel Macron's communication with Kylian Mbappe, the Paris Saint-Germain star, will continue until the 2022 World Cup in Qatar.
Despite all these attempts, Kylian Mbappe does not see himself except in Real Madrid next season, especially since he wants to be at the head of the Florentino Perez project, the president of the royal in the future.