The two teams of Paris Saint-Germain tied against Metz positively, with a score of 1-1, during the first half of their match, which is currently being held at the "Saint-Symphorian" stadium, in the seventh round of the French League championship for the current season 2021-2022.
Paris Saint-Germain's goal came in the fifth minute of the match, at an early goal-scoring start in the meeting, which contributed to a state of relief among the Parisian players.
Boubacar Kiki Koyati equalized the score in favor of Metz in the 39th minute of the first half and the match.
Paris Saint-Germain has won all its matches in the French League since the beginning of the season, to top the standings with the full mark with 18 points out of 6 matches.
The formation of Paris Saint-Germain was as follows:
Goalkeeper: Keylor Navas
Defence: Nuno, Kimpembe, Marquinhos, Hakimi.
Midfield: Wijnaldum, Rafinha, Danilo
Forwards: Neymar, Icardi, Mbappe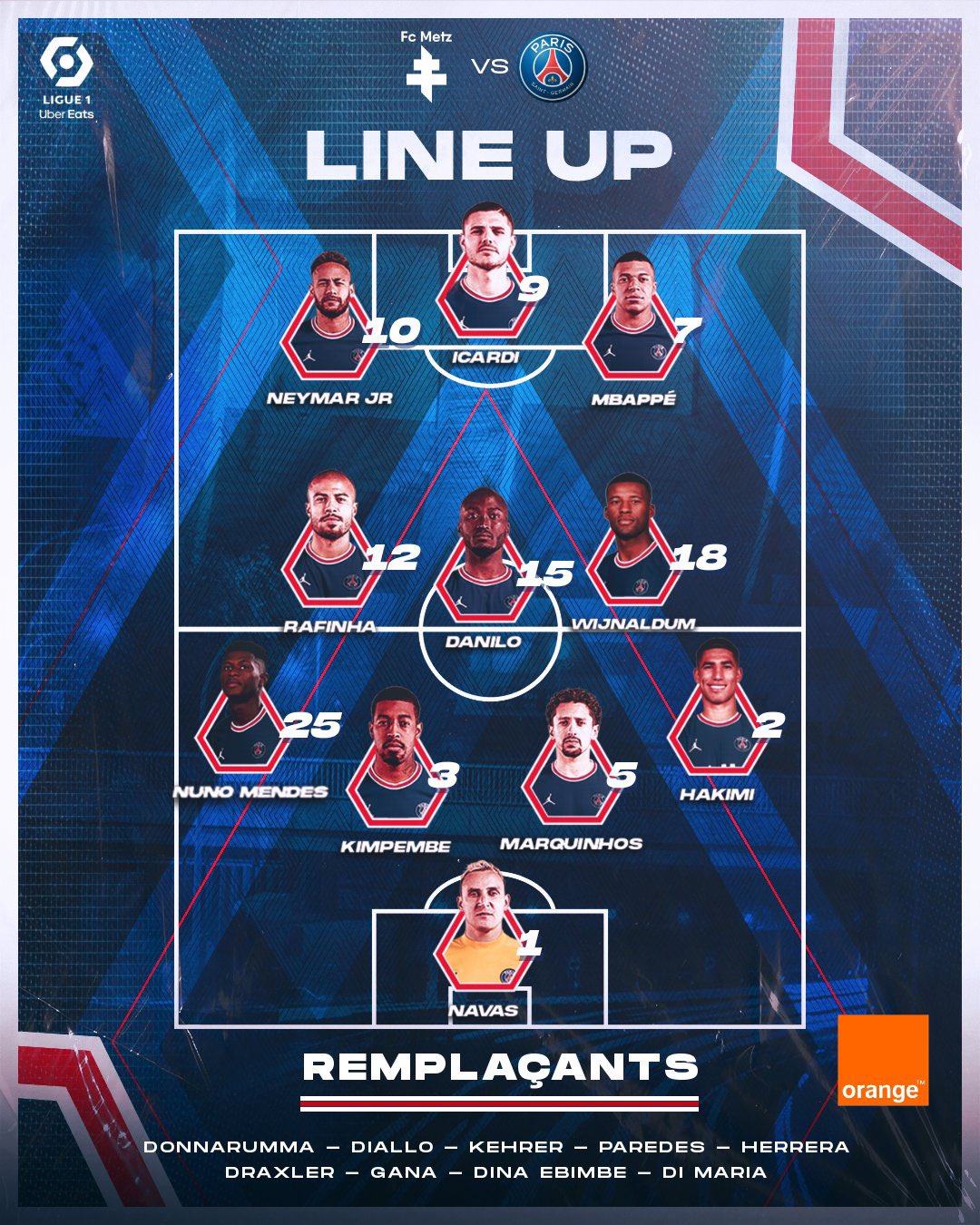 Paris Saint-Germain squad
While Metz's formation was as follows..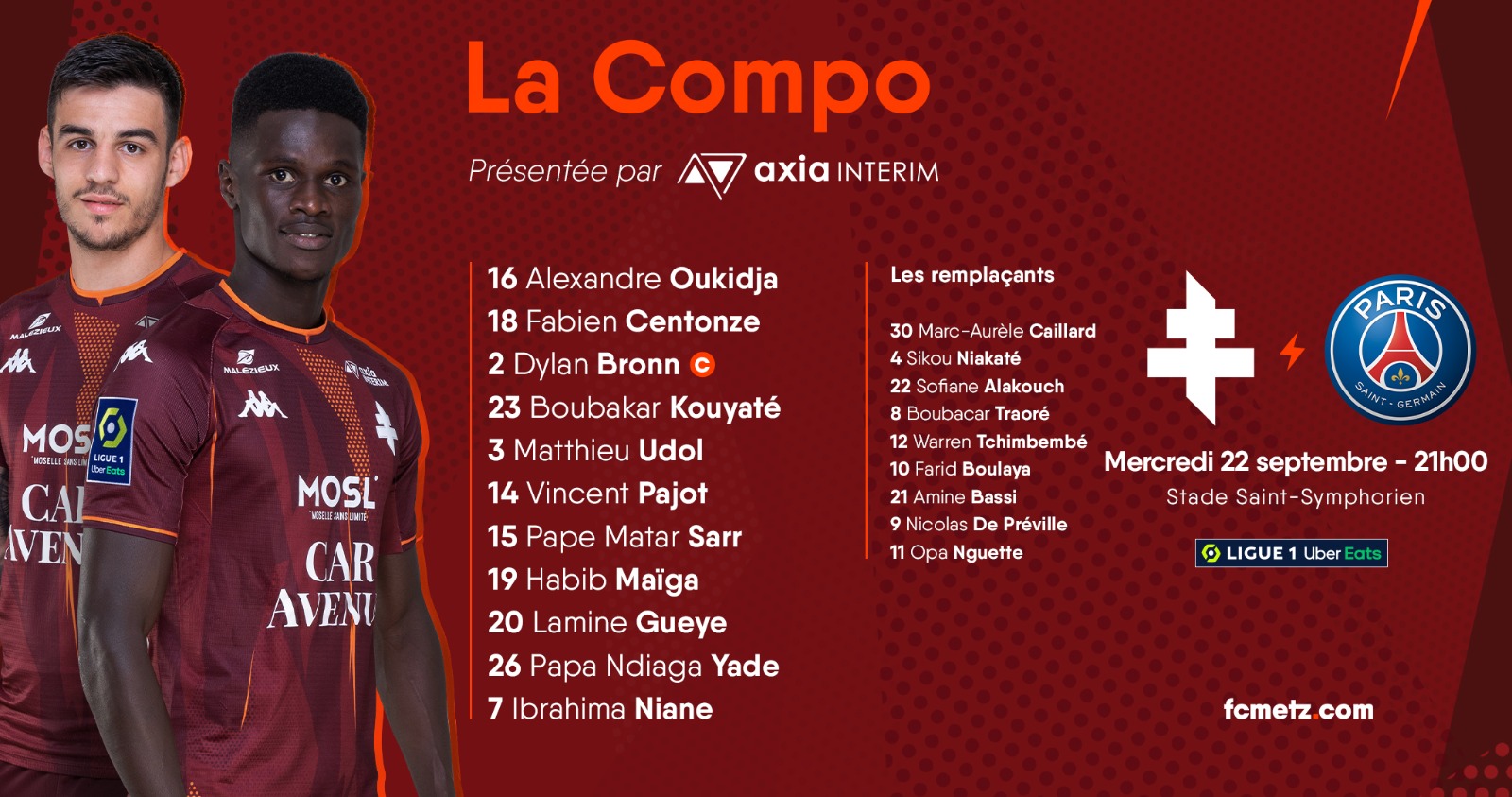 Metz formation
The Argentine star, Lionel Messi, will miss the match, due to his suffering from a bone bruise in the left knee. The 34-year-old underwent an MRI scan yesterday morning, which revealed the injury, and he will return to undergo a new examination within hours to determine the date of his return to the stadiums.
The fans were waiting for Lionel Messi to appear again, especially after the crisis that erupted between him and his coach during the last match against Lyon due to his replacement during the second half of the last meeting against Lyon.
Messi has not yet scored any goal in the Paris Saint-Germain shirt, which he moved to this summer from Barcelona after 17 seasons in his first team, during which he crowned him with all possible titles, including a historic six in 2009 and became his historical scorer.
Messi moved in the summer transfer period to Paris Saint-Germain in a free transfer deal after the failure to renew his contract with Barcelona due to the economic and structural obstacles to La Liga and the high salary block in the Catalan team.
On the other hand, Metz seeks to achieve the first victory in the French League this season, especially since he has not won any match so far, losing in 3 meetings and drawing in 3 matches, to be in the last place in the standings table with 3 points.