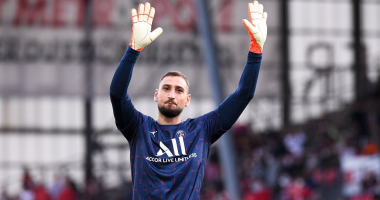 Argentine Lionel Messi leads the Paris Saint-Germain squad, against Manchester City, in the second round of the group stage of the Champions League, at nine o'clock this evening, Tuesday, at the Princes' Garden.
The French newspaper "L'Equipe" reported that Lionel Messi will lead the attack of Paris Saint-Germain tonight, against Manchester City, after recovering from the injury he suffered in the left knee, against Olympique Lyon in the sixth round of the French League, and his absence against Metz and Montpellier, respectively.
Lionel Messi participated in the group training of the Paris Saint-Germain team, the past two days, and is ready to face Manchester City.
On the other hand, the newspaper confirmed that the Argentine coach, Mauricio Pochettino, will give Italian international Gianluigi Donnarumma the opportunity to participate in the Champions League tonight against Man City, after relying on Costa Rican Keylor Navas against Club Brugge in the last round.
Paris Saint-Germain began its Champions League campaign, with a 1-1 draw against Club Brugge.
Gianluigi Donnarumma played two matches for Paris Saint-Germain in the French Ligue 1 this season.