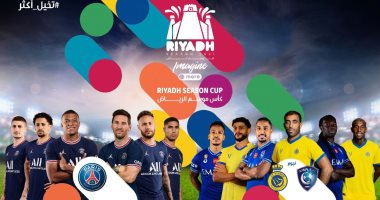 Today, Friday, the Saudi Entertainment Authority announced the organization of A confrontation between Paris Saint-Germain and the stars of Al-Hilal and Al-Nasr teams, in the Riyadh Cup during the third week of January of next year 2022.
It is expected that Paris Saint-Germain will attend Riyadh with all its stars, most notably the trio, Lionel Messi, Neymar and Kylian Mbappe.
For its part, Paris Saint-Germain announced its winter tour, which will take place between January 16-20, and the French club confirmed the presence of all the team's players during that tour.
Paris Saint-Germain indicated that he will conduct a winter tour in the Qatari capital, DohaThe club will return to its regular tour of Doha after a hiatus since 2019.
The club indicated that it will conclude the club's winter tour in the Saudi capital, Riyadh, where Paris Saint-Germain will face a team consisting of the two best teams in Saudi Arabia, Al-Hilal and Al-Nasr.
The Saudi newspaper, Al-Riyadhiya, stated, He will lead the training of the stars of Al-Hilal and Al-Nasr, a great international coach, as he will take over the technical task before and during the match, which is expected to have a wide audience following in sympathy for the star players participating in it..
She indicated that the stadium on which the confrontation will take place will be determined at a later time, as the options are limited between King Fahd International Stadium and Marsool Park Stadium..