Brazilian football legend Pele appeared in new photos today from inside the hospital where a colon tumor was removed in Sao Paulo, to reassure his fans around the world about his health. His condition, in an atmosphere of joy and happiness.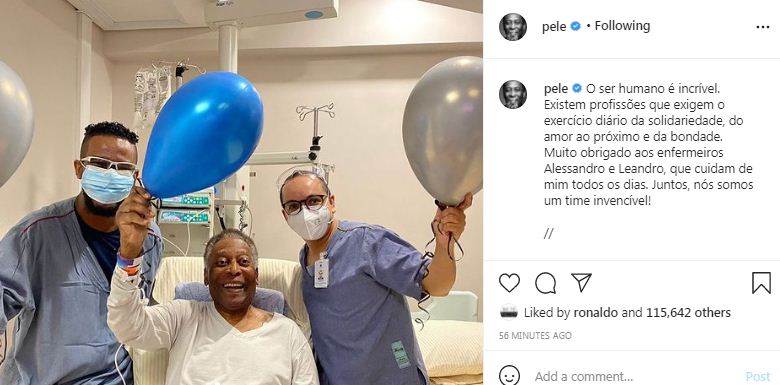 Pele on Instagram
Brazilian football legend Pele sent a message of thanks for his support and the spirit that nurses create for him in the hospital, saying: "Humans are amazing. There are professions that require the daily practice of solidarity, love of neighbor and kindness. A big thank you to the nurses Alessandro and Leandro who take care of me every day. Together we are a team that does He conquers".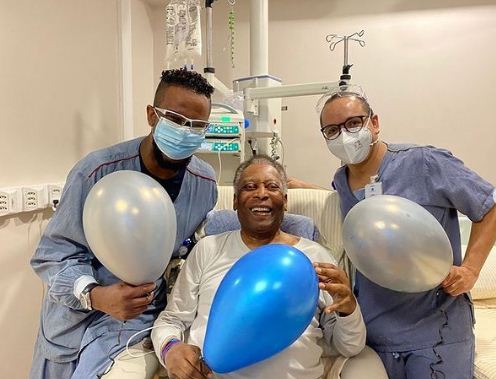 Pele in the hospital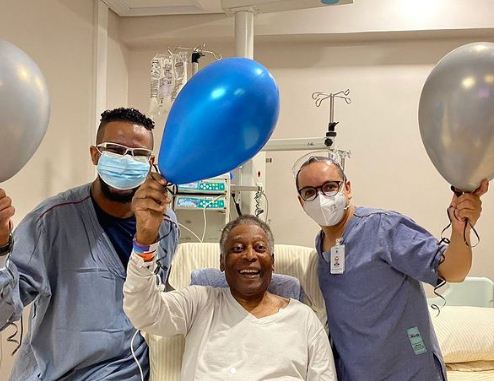 pellet with balloon
Football legend Pele reassured his fans and followers of his health, and he was seen in a video clip singing the anthem of his old Brazilian club Santos during his celebration of leaving the intensive care unit in a Sao Paulo hospital.
The 80-year-old Brazilian was seen smiling as he accompanied the visiting musicians who had brought a guitar so he could hear him play and sing along.
His daughter Kelly Nascimento, who has been posting updates about her father's recovery from a hospital surgery to remove a colon polyp, posted footage of him singing in a room at Alberto Einstein Hospital in Sao Paulo.
She captioned the video in a direct message to fans: 'You asked for more! There is nothing better than this."
And the Brazilian football legend, Pele, was keen to reassure his fans and followers with a picture from inside the hospital where he is undergoing medical care after he underwent surgery in which a colon tumor was removed, and Pele published the picture through his personal account on the "Instagram" website, and wrote, "As you can see, a good mood is better." Medicine and I have a lot of it."