Brazilian football legend Pele expressed that his health condition improved slightly, and that he still needed treatment for several more days, stressing that he was taking the opportunity of his presence in the hospital to rest and also talk with his family.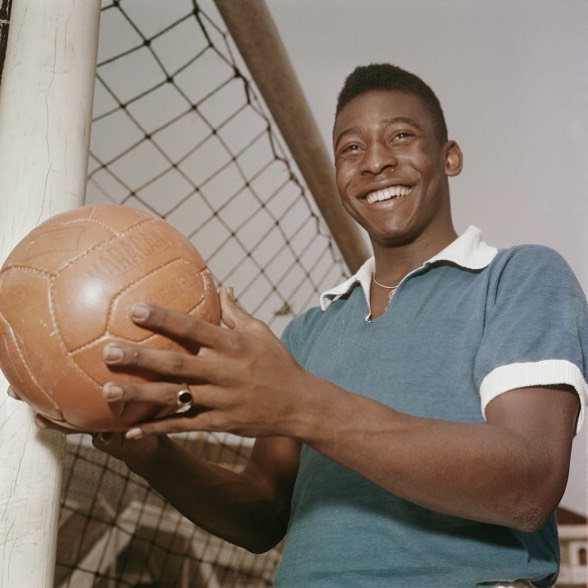 pellet
Pele said, through his official account on Instagram: "My friends .. with each passing day I feel a little better, I am looking forward to playing again, but I am still being treated for a few more days, and while I am here, I take the opportunity to talk a lot with my family and to rest, thanks again." For all the loving messages and we'll be together again soon."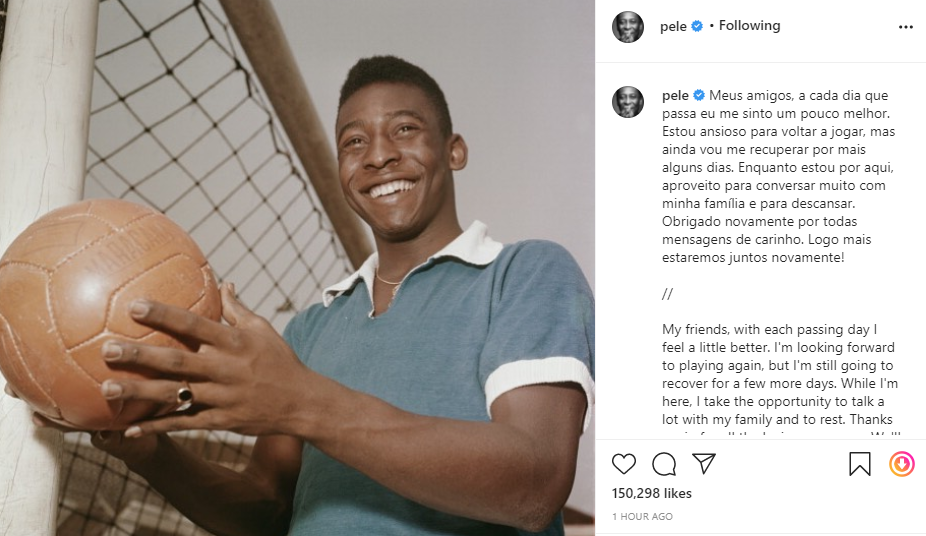 Pele was taken to hospital last week, and on Saturday he underwent surgery to remove a colon tumor.
Doctors discovered a tumor in the colon during routine examinations that Pele underwent last week, after it was postponed due to the Corona virus pandemic, according to what the former player confirmed..
Pele reassured his fans this week of his health from inside the hospital and sent a message of encouragement through social networks to the Brazilian singer Roberto Carlos, who lost one of his sons last Wednesday due to cancer..
In his message, Pele said: "I am recovering well, but I want to send all my affection, love and prayers to my close friend Roberto Carlos. I hope that God will comfort his heart and surround him with love and light."