Kelly Nascimento, the son of Brazilian football legend Pele, is keen to reassure his fans and followers of his health, and confirmed that he took several steps in the recovery phase in the hospital after surgery to remove a tumor in the colon three weeks ago.
And Kelly Nascimento, through her account on the "Instagram" website, published a set of photos with her father from inside the hospital, and the two appeared playing cards, and commented on her saying, "In these recent days, he has taken several steps in the way of improvement," and through the pictures, the world champion appeared. 3 times smiling and in good health and morale.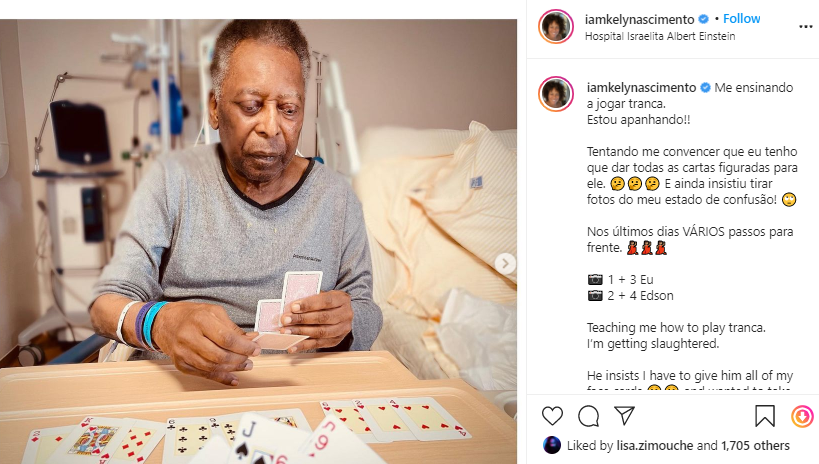 Pele's daughter's blog
Pele smiling
Last Wednesday, Kelly published a video clip showing Pele singing the anthem of his favorite club, Santos, with whom he starred between 1956 and 1974, before joining the American Cosmos New York team at the end of his football career.
Previously, Pele also posted a video on his Instagram account, praising the medical staff accompanying him in the hospital, saying, "I received a lot of love and support, thanks to all the health care teams in the hospital." And soon Pele received a large number of comments.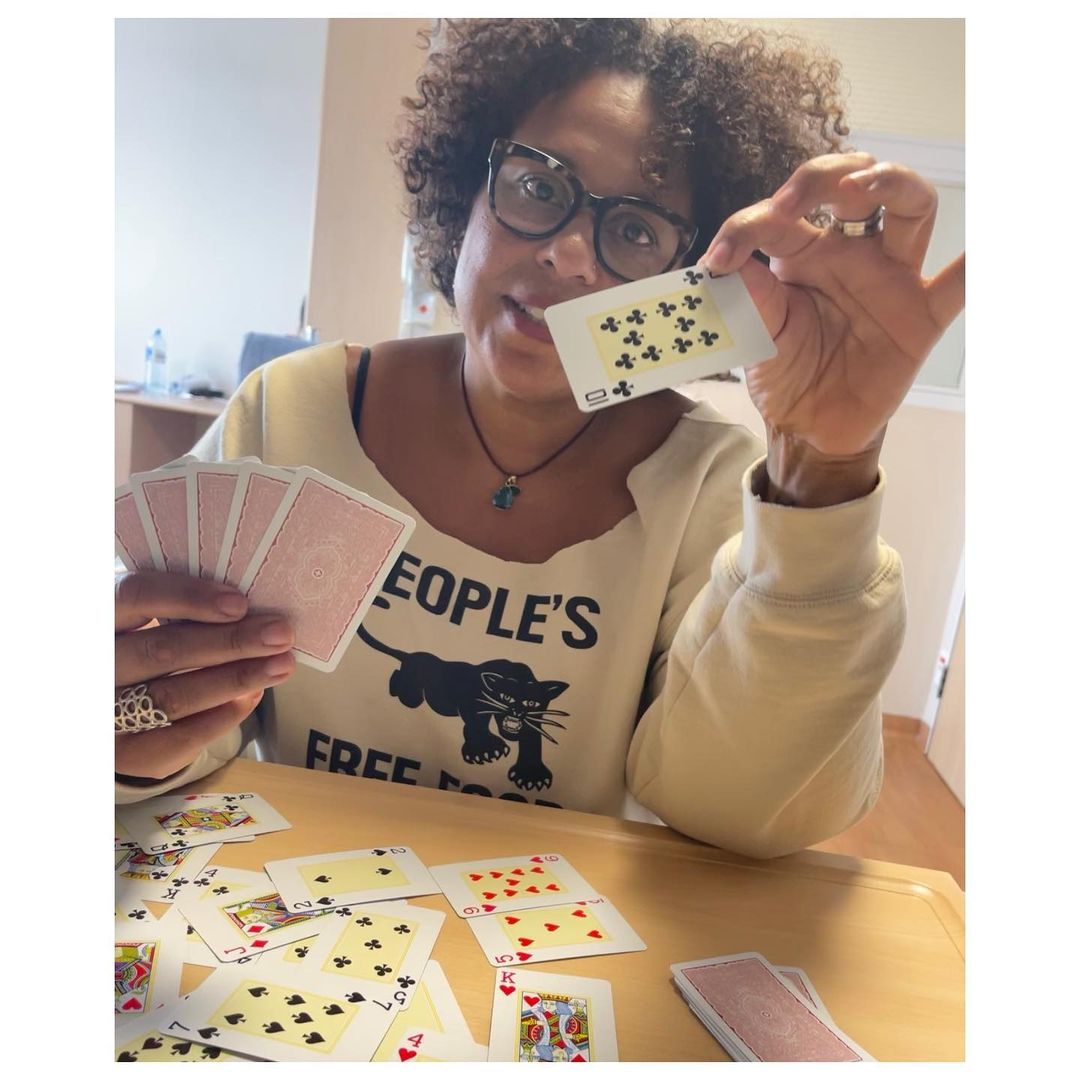 Bella's son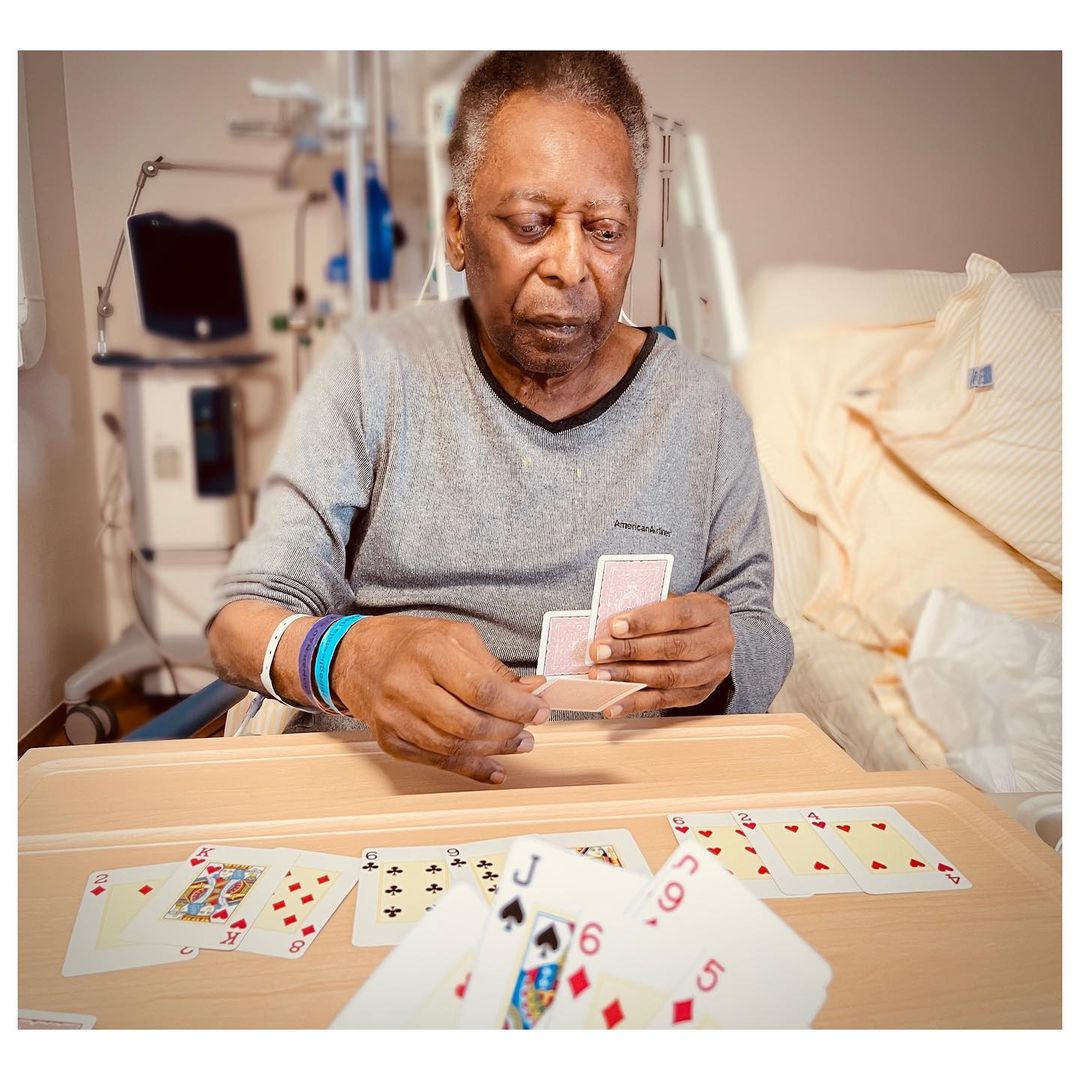 Pele playing cards
Pele, 80, performed a series of exercises with his legs, and those around him asked him to do the same exercises, but with his arms, and indeed Pele responded to them, and performed some exercises in his own way amid his smile and laughter around him..
Kelly shared a picture of her father, a nurse shaving, and another picture of him smiling. "We thank you all for your love and messages," said the daughter of the Brazilian legend and one of the best players in history.