The American company Pfizer has begun its final stages of clinical trials of an oral drug that can protect against the Corona virus among people who have been exposed to patients with symptoms of the coronavirus, according to the British "Daily Mail" website.
And Pfizer said, earlier, that the antiviral drug showed "potent" activity against the virus in laboratory studies.
And belongs to the drug Pfizer, called PF-07321332To a class of drugs known as protease inhibitors, the drug will work by inhibiting an enzyme that the coronavirus uses to make copies of itself inside human cells.
Pfizer and its competitors, including the US company Merck and the Swiss drug company Roche, are racing to develop an antiviral tablet for Corona.
The company said the protease inhibitors were effective in treating other viral pathogens such as HIV and hepatitis C, either alone or in combination with other antivirals.
Pfizer believes that this class of molecules may provide well-tolerated therapies against the coronavirus, as currently marketed treatments that work on the same lines have not reported safety concerns.
Dr. Michael Dolsten, chief scientific officer of Pfizer, said, "As the impact of the Corona virus continues around the world, we believe that treating the virus will require effective treatments for people who contract or have been exposed to the virus, which complement the effect that vaccines have had in helping to suppress infection." .
He added that this treatment, if successful, can help stop the virus early – before it has the opportunity to reproduce on a large scale – and potentially prevent symptomatic disease in those who have been exposed to it and prevent infection from appearing in others, explaining that the second and third phase trial is a randomized trial where Some participants are given the drug and others are given a placebo.
To date, remdesivir from Gilead Sciences is a fully FDA-approved drug (FDA) to treat corona, however, the Food and Drug Administration has granted emergency use authorization for two combination therapies, one of which is from a company Eli Lilly and the other by Regeneron.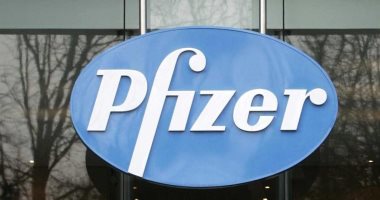 Pfizer's announcement comes as Merck and its partner Ridgeback recently launched a late-stage trial of their experimental drug molnupiravir to prevent corona infection.
It is also studied Molnupiravir In late-stage trials in non-hospitalized patients to see if it reduces the risk of hospitalization or death.