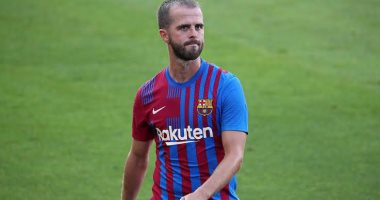 Bosnian midfielder Miralem Pjanic, who is on loan to Besiktas from Barcelona, ​​attacked Dutch coach Ronald Koeman, stressing that the latter did not respect him during his time with the team.
And the Turkish Besiktas announced last Thursday evening that he had signed the Bosnian midfielder Miralem Pjanic on loan for one season, coming from the Spanish club Barcelona, ​​during the current summer transfer market.
And Pjanic spoke to the Spanish newspaper, "Marca", saying: "Koman ignored me from the beginning. If I were 15 years old.
And the former Barcelona player added, "What disappointed me the most, was that the coach was not there to see me train with that strength. No player can say I am here except through training, and the coach is not there to notice that."
He continued, "All I wanted was for the coach to speak to me directly, to tell me face to face that I am not among his plans. Sometimes he would involve me for 5 or 10 minutes, and sometimes I start warm-ups for 45 minutes, and I don't play. I've never seen this in my life."
Asked whether you regret joining Barca, Pjanic said: "No, in life things that should happen happen, I am very ambitious and competitive, I have really reached the level of Barca and Juve, I know I can play but they did not allow me to compete and help."
He added: "I love the way Barcelona play and watch their matches. Obviously, Barcelona's philosophy in recent years fits my style and what I love. When I was in Barcelona and I saw the players, I realized that this is what I was dreaming of."