A single-engine plane made an emergency landing on a highway, colliding with a car in which an elderly woman named Victoria and her seven-year-old granddaughter Evie were on their way home in California, USA, according to the Russian agency "Sputnik".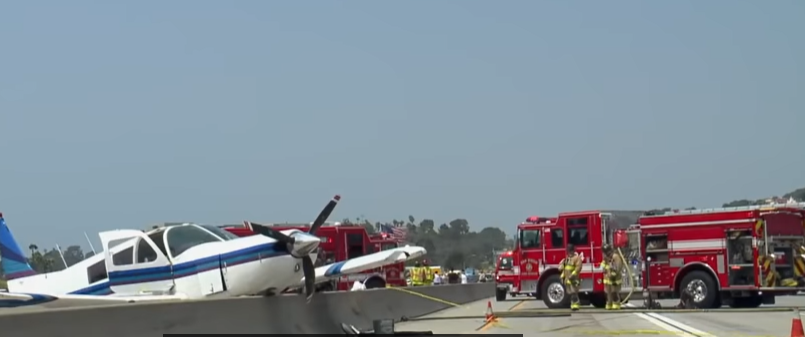 The plane is on the way
Victoria said, in a video spread on social media, that she heard a strong collision, and thought that a truck had hit them, but she was later surprised that it was a plane.
Victoria tried to get her granddaughter Evie out of the car, which was filled with jet fuel and glass, but she was stuck until a woman helped her crawl through the car and get out, while emergency personnel wrapped her in a blanket after they stripped her of her contaminated clothes. The back seat of her car.

The plane is disrupting the highway
It is noteworthy that in another strange incident, an American woman caused the destruction of a historic house in the US state of Massachusetts to avoid hitting a squirrel, but the survival of the small animal from the run-down came at the expense of a historic house built by one of the grandparents of Abraham Lincoln, the sixteenth president of the United States.
Hengham Police said the teenage driver's car overtook the curb on the right side of the road and crashed into the side of a wooden house built by Samuel Lincoln in 1650, according to the Times.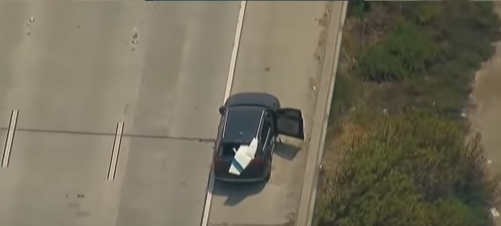 The car after the plane accident
The police, through their official account on Twitter, published pictures showing the damage to the old house as a result of the accident, as the car smashed part of the outer wall and the living room, while the residents of the house said that they were sleeping on the top floor at the time of the accident, and no one was hurt as a result..
The police towed the car from inside the house and issued a violation against the 19-year-old driver, who justified the accident by trying to avoid the squirrel, for her failure to control the vehicle on the road.