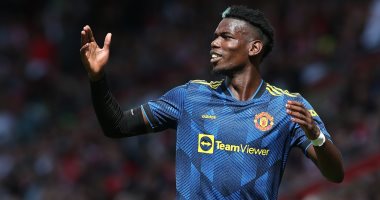 Mino Raiola, the agent of Manchester United midfielder Paul Pogba, confirmed that the Frenchman has a chance to return to Juventus after the end of his contract with United, but this depends on the plans of the Italian giant.
Raiola spoke to the Italian channel "Rai" about Pogba's future, saying: "Pogba still loves Turin, there is a chance for the player to return to Juventus, but this also depends on Juventus' plans."
He added, "Paul Pogba's contract expires in June, so we will talk to Manchester United and see what happens."
He continued, "Pogba has a good relationship with the Juventus administration and with many of his former colleagues, so his return to the team will be easy."
Several major clubs were linked with the French star, including Real Madrid and Paris Saint-Germain, in a free transfer deal after the end of his contract with Manchester United.
Raiola has an excellent relationship with the Juve management, as the Bianconeri signed his client Moise Kean from Everton in the summer, and De Ligt is also part of the players' agent's client list.
Pogba had spent 4 wonderful years with Juventus from 2012 to 2016, before returning again to Manchester United in a record deal at the time, which amounted to 89 million pounds.