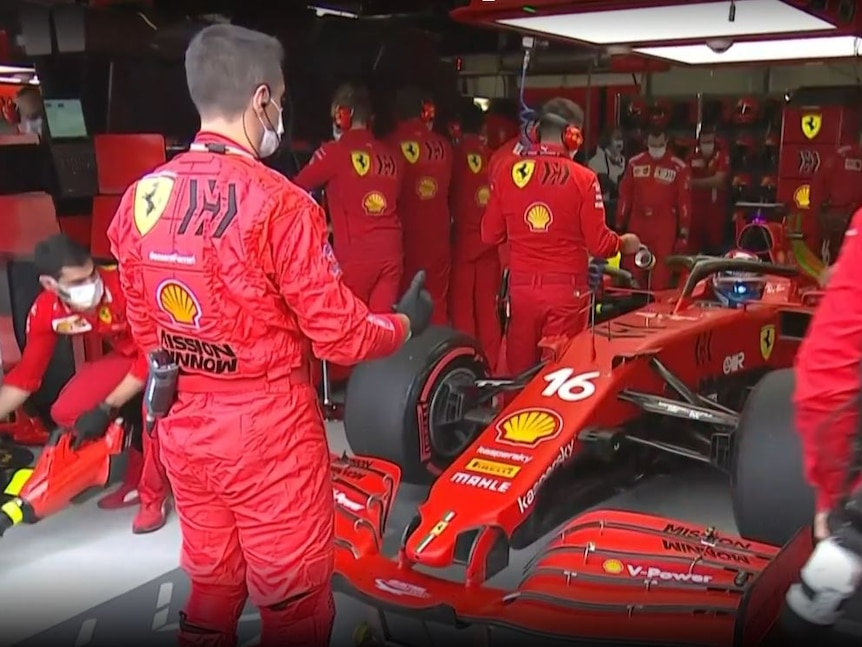 Disaster has struck before the race for Ferrari pole sitter Charles Leclerc at the Monaco Grand Prix.
The Monegasque driver will not start the race despite winning pole position, because of gearbox issues related to his heavy qualifying crash, that saw the Saturday session red-flagged.
Ferrari had said there was not any significant damage to the car early on Sunday, but during his formation lap about 35 minutes before the race Leclerc told his team there was a problem.
After initially saying he would start the race from pit lane the team then announced the damage to the car was too great and he was out.
That leaves Red Bull driver Max Verstappen alone on the front row of the grid, with Mercedes driver Valtteri Bottas, who qualified third, with a clear run to the first turn from the inside of the grid.
More to come.