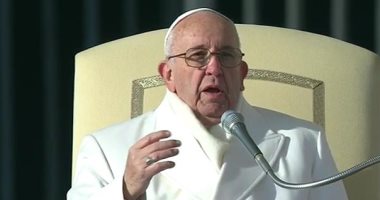 The Italian newspaper "La Gazzetta" conducted an interview with the Pope of the Vatican, Pope Francis, in which he talked about the Argentine soccer player, Diego Maradona, and said, "I got to know Diego Armando Maradona during the organization of a peace match in 2014, I remember everything that Diego gave to charities that help the needy. around the world".
"Maradona was a poet on the pitch, a hero who was able to please millions of people, especially in Argentina and Naples, and he was a sensitive man as well," Pope Vatican told the Italian newspaper, adding, "I read about the great hero that he was the first to reach training and the last to leave, It reflects his willpower. "
"I remember … in particular the tournament in 1946, the one that San Lorenzo won, and I remember the days I spent watching the football players play and the children's joy when we came home, so joy and happiness were on our faces.
The Pope also recalled the days when he used to play football with a rag ball in the yard near his home, saying, "I used to play football in a young age in a square near my house and I would have preferred to be a goalkeeper, because the goalkeeper must always be ready and have a quick reaction." To deal with any danger surrounding it. "
He ended with a wish in 2021: "My wish is very simple. I say it with the words they wrote on the T-shirt they gave me:" A clean defeat is better than a dirty victory. "It's the most beautiful way to play life with your head up."