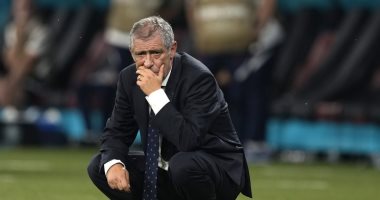 Portugal coach Fernando Santos confirmed that he risked everything during the deadly 2-1 win over Ireland in the 2022 World Cup qualifiers in Qatar.
"The first twenty minutes were good, we started well, we missed a penalty, and there was a Jota ball in the post, we were moving the ball wonderfully and did not leave them spaces," Santos said in his statements, which was reported by the Portuguese newspaper, "Abola".
"But over time we lost the ability to respond to losing the ball and the opponent started creating problems, they ended up scoring from a free kick, in a move we knew very well, but that's football."
He continued: "In the second half, we had to risk a little bit to reach their net, we made substitutions and the team started to put more pressure. to change the outcome.
And about the legend Cristiano Ronaldo, who scored the two goals, Santos commented: "This is Ronaldo, and he has always been like this, the great players may not perform well, but they attend and decide the matches."
With this result, Portugal leads the group with 10 points from 4 matches, 3 points ahead of Serbia, who played 3 matches, while Ireland is in fourth place without a balance of points from 3 matches.
Portugal will face Qatar (the guest) next Saturday in an uncalculated match, and they will visit Azerbaijan on September 7.