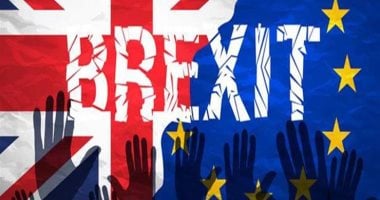 Charles Michel, President of the European Council, said the announcement that negotiators had reached an agreement was a big step forward for establishing a close relationship between the European Union and the United Kingdom.
He thanked the Chairperson of the Commission, Ursula von der Leyen, and the chief negotiator, Michel Barnier, for their tireless efforts.
And Charles Michel, President of the European Council, said: "For our citizens and companies, the comprehensive agreement with our neighbor, friend and ally is the best result. Over the past years, the European Union has shown unity and determination in its negotiations with the United Kingdom.
Charles added, "These negotiations were very difficult, but the process is not over yet. Now is the time for the Council and the European Parliament to analyze the agreement that was reached at the negotiating level, before they give the green lights."
Britain concluded today, Thursday, a trade agreement with the European Union after its exit from it, only seven days before the date of its withdrawal from one of the largest trade blocs in the world, in its most important global transformation since the loss of the empire.
A source in the cabinet said: "The agreement was concluded … We regained control of our money, our borders, our laws, our trade and fishing waters."
"The deal is great news for families and businesses across the UK. We signed the first free trade agreement with the European Union without any fees or quotas."
"We have achieved this great agreement for the United Kingdom as a whole in record time, and under very difficult circumstances, and it is an agreement that protects the integrity of our internal market and Northern Ireland's position in it.