Royal sources confirmed that Prince Harry and his wife Megan Markle will miss a special party for the late Princess Diana, which will be held in London on October 19 at Kensington Palace, and attended by his brother Prince William, his wife Kate Middleton and the international star Elton John, to thank the donors who funded their mother's new statue, which was unveiled. About him last July on the occasion of her 60th birthday.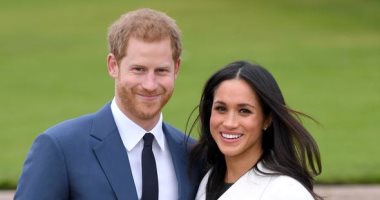 Prince Harry, 37, returned to London to attend the first appearance of the statue, and met his older brother, 39, for the first time since the funeral of their grandfather Prince Philip in April. a little bit.
And the British press opened fire on Megan Markle, Prince Harry, the Duchess and Duke of Sussex, and accused them of hypocrisy, after they used a private plane to return to their mansion in California, after their visit to New York City..
And the British newspapers leveled the accusations, after Prince Harry and his wife traveled on a private plane, after they called in a private party to take more measures on climate change, according to the Russian Sputnik agency..
The Duke and Duchess of Sussex, at the Global Citizen Live event in New York, had called for new environmental laws to halve US emissions by 2030.