Princess Mary, the wife of the Danish crown prince, grabbed the attention after her last appearance, as she wore a dress inspired by the style of the Duchess of Cambridge, Kate Middleton, when she stepped out in a charming off-the-shoulder dress by Alexander McQueen, on Tuesday.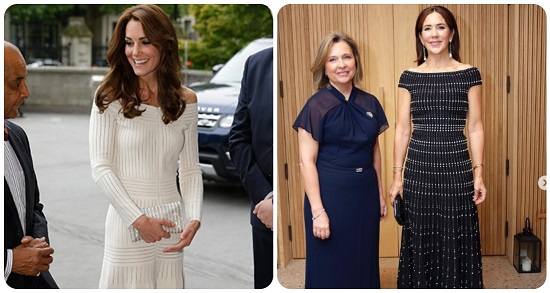 Princess of Denmark in a look inspired by Kate Middleton
Princess Mary's dress came in a dark blue color, with white details along the dress, with matching heels, and dangling earrings, based on her flowing hair, during her participation in a dinner party in Copenhagen.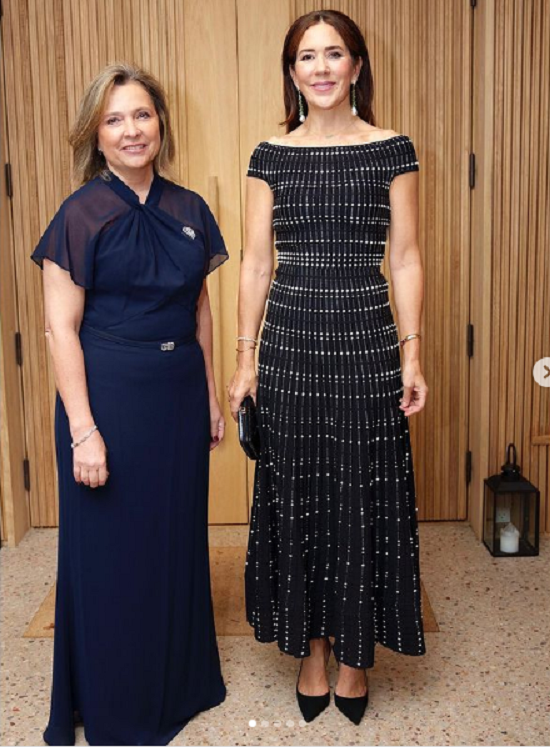 Princess of Denmark in Alexander McQueen
Princess Mary wore a style completely similar to the Duchess of Cambridge Kate Middleton, who wore it in 2016, as she wore a white dress from the Italian brand CasasolAnd this was not the first time that Princess Mary wore this dress, as she first wore it in 2017, but it is clear that it is one of her favorite dresses because she has previously worn it more than once.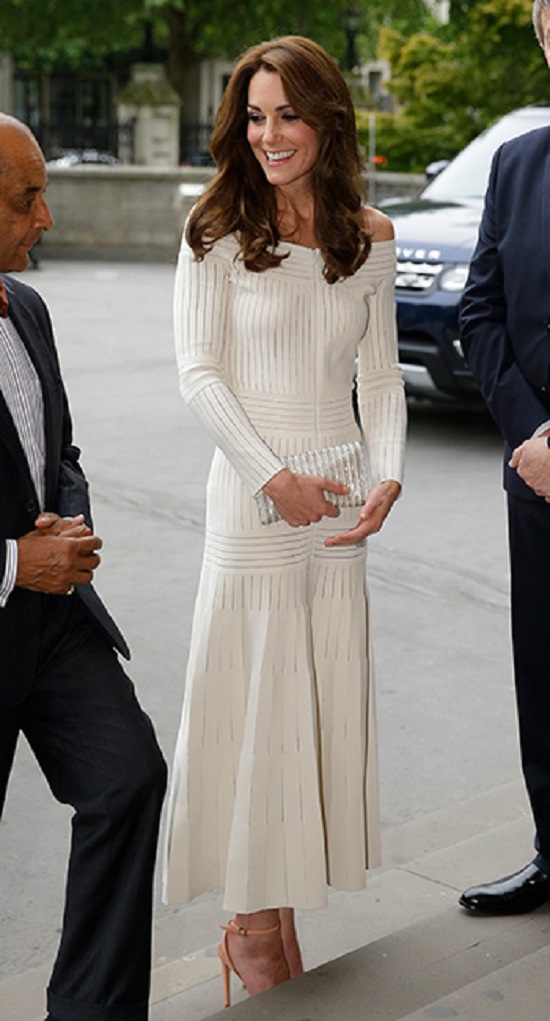 Kate Middleton in an Italian dress
Princess Mary is known for her distinctive style in choosing her fashion, as she is good at catching attention in any case. She recently succeeded in gaining the admiration of followers around the world after she wore a distinctive white dress designed by David Anderson, during her participation in the Carlsberg Foundation Research Award 2021, where she coordinated her looks with earrings. Diamond-studded pearls by Danish jewelry brand Marianne Dulong, white high-heeled shoes by Gianvito Rossi, and a distinctive bracelet by Cartier, one of the favorite brands of members of royal families around the world.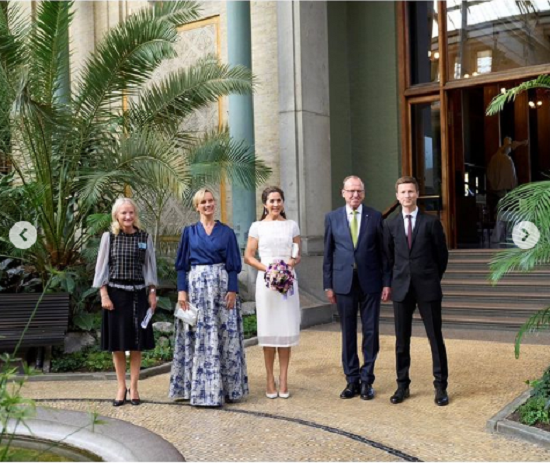 Princess of Denmark in a special white dress
And the splendor of her appearance was increased by the bouquet of roses that she caught, and she appeared as a radiant bride at her wedding, to bring to mind her legendary wedding to the Danish crown prince.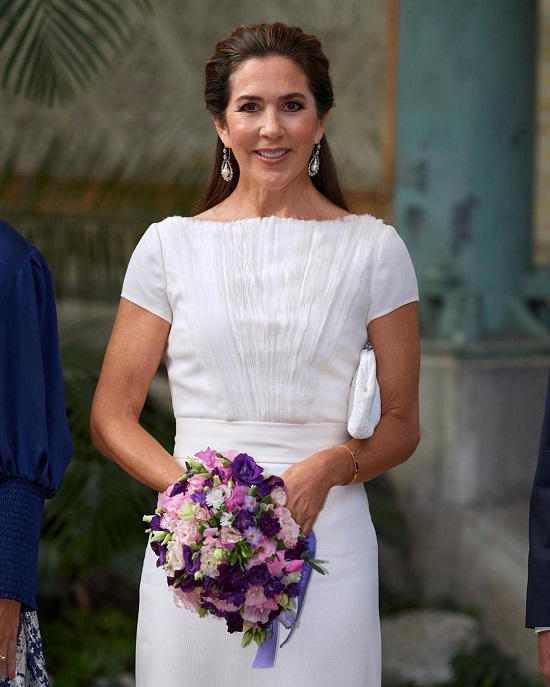 The princess of Denmark looks like a bride