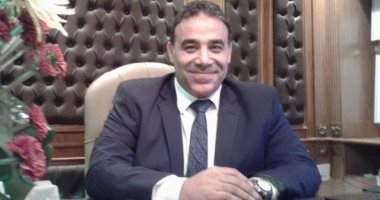 Dr. Hisham Al-Ghazali, head of the Ain Shams Medical Research Center, a member of the presidential campaign for women's health, revealed that a meeting of the committee's work was recently held, where 17 million women were detected within two years starting from the age of 18, and obesity, stress and diabetes, and women's awareness were revealed. How to early detection of breast cancer and reproductive health awareness.
He added that 10 million women over the age of 35, who are most at risk of risk factors resulting from genes or genetic factors, were clinically examined.
He pointed out that among the very important successes, they discovered 4,170 women with breast cancer out of 10 million women who were detected and treated through a committee of all specialties, and a decision was issued urgently and the necessary x-rays were taken..
He explained that the advanced stages of breast cancer represented about 70% of cases, but with early detection, the incidence rates have become about 30% of cases.
He said: "Unfortunately, liver cancer is one of the most common cancers in Egypt and represents the highest percentage of infection with hepatitis C, and we expect these numbers to decrease after the presidential campaign for hepatitis C and its treatment, explaining that until this moment, liver cancer remains a huge burden and cases come in late stages." He explained that liver cancer has been divided globally into 4 stages: "A,B,C,D" Noting that the stage C,DIt represents about 60% of cases in Egypt.
He explained that the cases discovered early have a greater recovery rate and treatments for liver tumors are liver transplantation, or the use of heat frequency, adding that the late stages of the treatments are simple, but in recent years new treatments have appeared that have proven highly effective in this type of patients, in which the disease is in stages. Advanced, and 10 years ago, there were no treatments that could control the disease, and it had a small effect on the patient's survival period, which did not exceed only 3 months, until the emergence of immunotherapy and a new treatment protocol appeared to combine immunotherapy and targeted therapy in liver tumors. It was used in the stage C According to the international classification of the stages of the disease, which was able to overcome the targeted treatment, and achieved response rates and shrinkage of the tumor size twice as much as the immunotherapy, as it was able to stimulate the immune system to confront the tumor.
He said that this treatment affected patients in difficult cases such as portal vein thrombosis and tumors spread outside the liver. eligible to stay.
He stressed that most liver cancers are the result of infection with hepatitis C by 90% in Egypt, explaining that fatty liver and B virus also cause liver cancer, but in Egypt, liver cancer is caused by hepatitis C, and we expect that the next generation will be free of hepatitis C. from liver cancer.