Bad cholesterol can lead to atherosclerosis that can cause damage to the heart and blood vessels Not all foods contain cholesterol Some foods have the ability to reduce the content of cholesterol in the blood Different foods lower cholesterol in different ways Some introduce soluble fiber, which binds Cholesterol and its precursors enter the digestive system and pull them out of the body before they enter the bloodstream. Some give you polyunsaturated fats, which lower LDL cholesterol. LDL Some of them contain plant sterols and stanols, which prevent the body from absorbing cholesterol.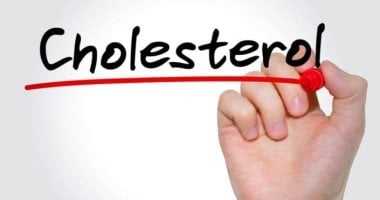 According to a report by the site time now news There are many nutrients that you should add to your diet to reduce cholesterol.
Foods that lower cholesterol and triglycerides

Oats:
Oats are rich in beta-glucan fiber, which has been researched to help slow digestion, increase satiety and suppress appetite. daily, with at least 5 to 10 grams of soluble fiber.
Barley and other whole grains:

Like oats, oat bran, barley and other whole grains can help reduce the risk of heart disease, mainly through the soluble fiber they provide. Barley is one of the best sources of fiber among whole grains. One cup of barley contains 6 grams of fiber and 193 Calories Only You should also check out other fiber-rich foods from the whole grain family like quinoa.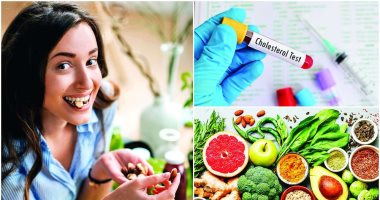 Beans:

Beans are rich in soluble fiber. Because beans take time to be digested by the body, you feel fuller for longer after a meal, which helps you in losing weight. You can choose any variety of the bean family such as lentils, chickpeas, kidney beans, etc.
Eggplant and okra:

These two low-calorie vegetables are good sources of soluble fiber, with sweet potatoes, eggplant, broccoli, and peaches also being good options..
Nuts:

A good source of unsaturated fats, a combination that can help keep your cholesterol level under control, eating 2 ounces of nuts a day can help lower your LDL level by 5%.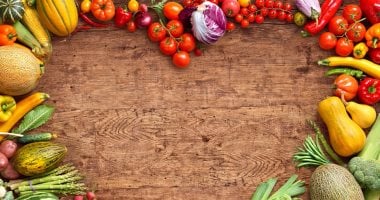 Numerous studies have proven that nuts contain fiber that can help prevent some cholesterol from being absorbed into the bloodstream from the gut, as well as protein and vitamin C. E Magnesium, potassium, natural plant sterols and other phytonutrients that help maintain a healthy body.
fruits:

Such as apples, grapes, strawberries, citrus fruits, tomatoes, avocados and papayas, as these fruits are rich in pectin, a type of soluble fiber that reduces the level of harmful cholesterol..
vegetable oils:

Experts recommend using liquid vegetable oils such as canola and sunflower instead of butter or ghee when cooking. They are beneficial compared to other highly refined and processed oils and are rich in vitamins such as E and K.
soybean:
Eat soybeans and foods made from them, such as soy milk.