He loved art since his childhood, so he used color pens and paper as a way to express his imagination or to write down all the landscapes he saw around him. Types of amusements to draw on until he succeeded in drawing on the pulp beads.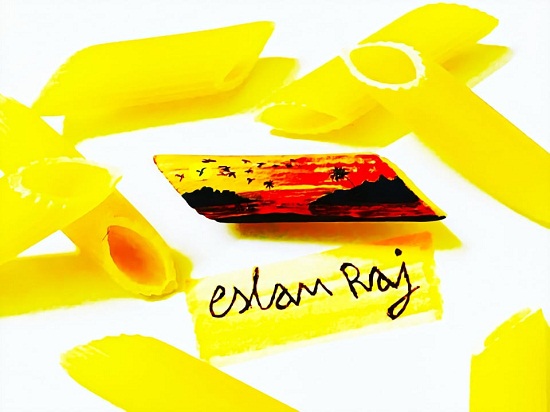 Drawing Islam on pasta
beans
Islam Mohamed Salah, a 29-year-old graduate of the Faculty of Foreign Trade, spoke about his artistic talent, to "The Seventh Day", where he said: "I discovered my talent in drawing from when I was about 8 years old, especially drawing the smallest details on the smallest components, for example I was I drew on plastic and the tip of a pencil, and I succeeded in participating in exhibitions in my school and took first place."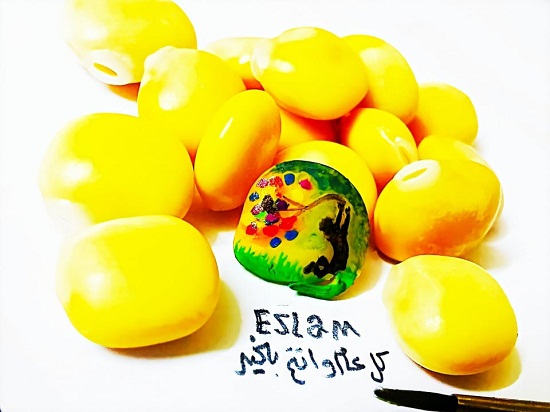 drawing on thermos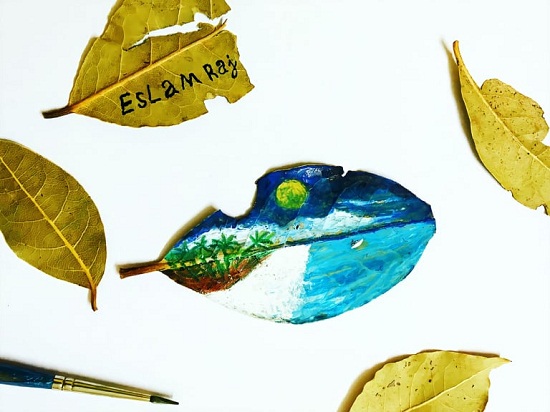 drawing islam
He continued, "My dream was to enter the College of Fine Arts, but the technical abilities exam missed me, due to the circumstances I went through, so I entered the College of Foreign Trade, but I did not want to draw, and developed myself more, because I wanted to stay different and always made my motto (Art does not depend on possibilities or tools, because it is possible). With simple tools, we draw a painting), and because I faced difficulties, including the high prices of drawing tools, I decided to use simple tools available around."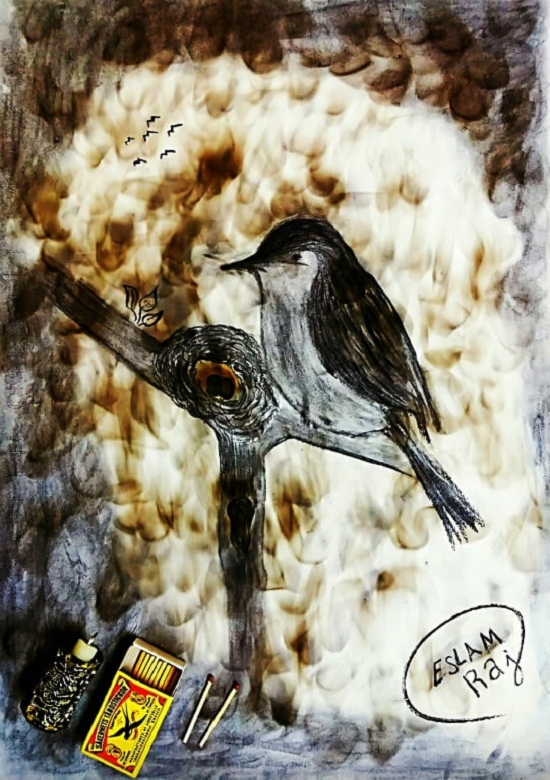 drawing with fire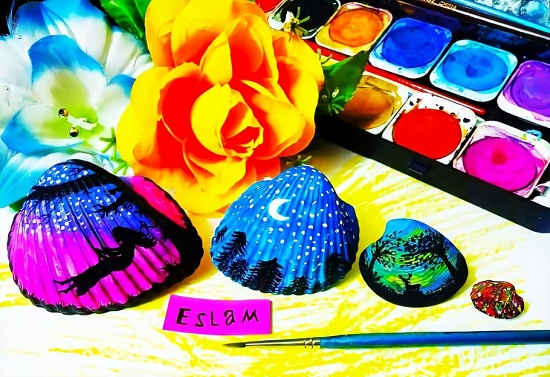 Another painting
And about the tools that Islam used in drawing, which he talked about, saying: "I really started drawing with any need and for any need around and inventing ideas out of the box such as drawing with fire, drawing with food, drawing with tea, honey and coffee, and I made the smallest portrait of Captain Mohamed Salah Ali Lab and I painted Ahmed Helmy with tea and honey. I liked it and commented on it on his Facebook page, and I also painted with hibiscus and made an owl with cotton and drew another portrait of Mohamed Salah, and I used real poetry in it, and this is a very new idea, and I drew on tree leaves, and I challenged myself that I paint on smaller components, and I succeeded in drawing on rice grains, praise be to For God's sake, she achieved great success and because of her she appeared in programs on different satellite channels."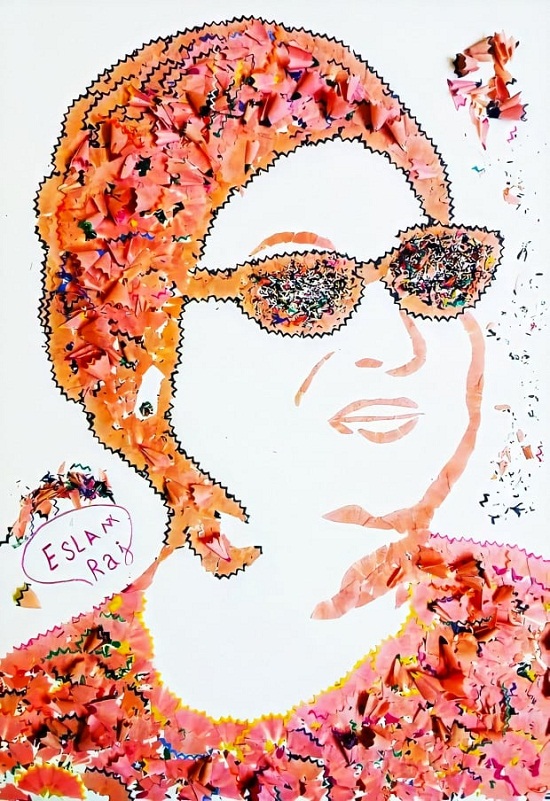 Umm Kulthum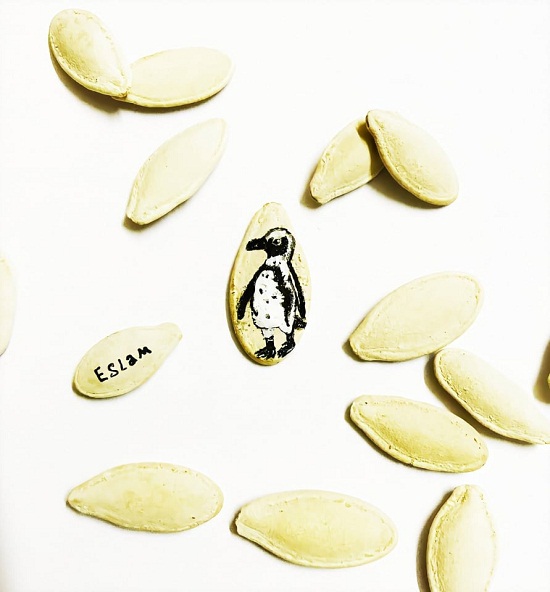 pulp kernels
Islam dreamed of participating in one of the programs for discovering artistic talents, but he had an accident that prevented him from achieving this, but it did not prevent him from aspiring and striving to achieve his dream, as he said: "The car accident affected my hands and my feet, and he is still in the stage of recovery, but I came back a week ago. I decided to draw such a drawing, including a honey drawing by the able artist Samir Ghanem, may God have mercy on him. God willing, I have a lighter hope and complete my dream and work in an academy to teach drawing with natural and environmentally friendly tools.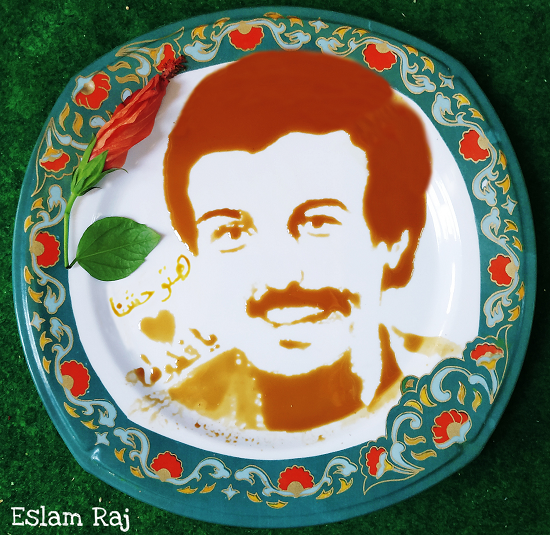 honey drawing
another plate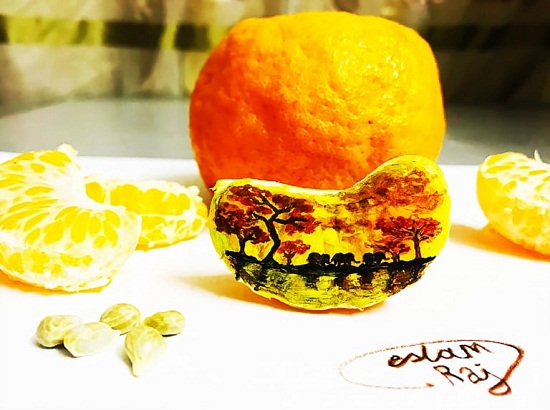 Another painting of Islam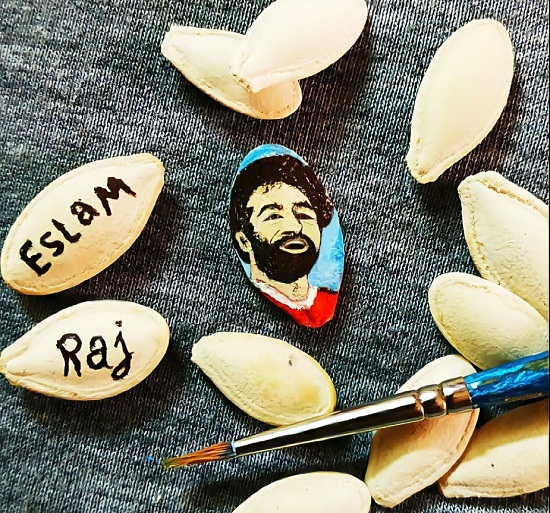 Mohamed Salah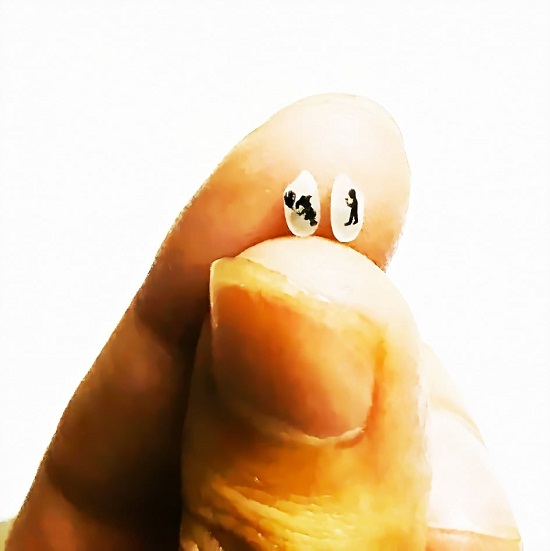 Another painting of Islam Muhammad