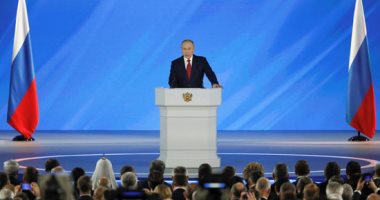 Russian President Vladimir Putin affirmed that the Russian mediation efforts aim at a permanent ceasefire in Nagorny Karabakh, and Putin said – at the start of his meeting with Azerbaijani President Heydar Aliyev and Prime Minister of Armenia Nikol Pashinyan in Moscow, today, Monday, "I would like to thank you for your positive response to the mediation efforts that The Russian side, which aimed to help stop the bloodshed, stabilize the situation, and achieve a sustainable ceasefire in Karabakh. "
"Russia values ​​the partnership and good-neighborly relations that bind our countries and peoples, so we watched the outbreak of armed conflict with concern over the fate of people and citizens," he added, noting that a tripartite working group led by the deputy prime ministers of Russia, Armenia and Azerbaijan will be formed to deal with issues of reconstruction in Nagorny Karabakh.
On the other hand, Russian President Vladimir Putin sent a cable of congratulations to Sadir Jabbarov for his victory in the presidential elections of Kyrgyzstan, expressing his hope to continue work on strengthening relations between the two countries.
"Please accept my sincere congratulations on your election to the post of President," Putin wrote – in his message published by the Kremlin website, on Monday, and reported by the Russian (TASS) news agency.

The Russian president expressed his hope that Jabarov's activities as head of state would contribute to building Russian-Kyrgyz relations in various fields, wishing Gabbarov every success and prosperity.