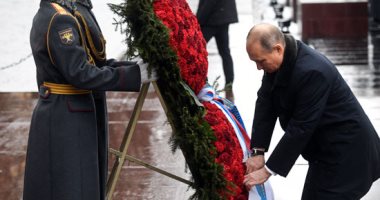 Russian President Vladimir Putin said that the foreign intelligence service is playing an exceptional role to protect the country, in statements he made shortly after some accused Moscow of standing behind a comprehensive attack on US government institutions.
Speaking at an event commemorating the 100th anniversary of the establishment of the Foreign Intelligence Service, Putin said that this agency, along with other security services, represents a fundamental guarantee of development, democracy, and the sovereignty and independence of Russia..
Researchers in the field of electronic security believe that the Russian Foreign Intelligence Service may be responsible for an unprecedented attack on computer systems in American government institutions, which was revealed by Reuters last week..
US Secretary of State Mike Pompeo said on Friday that Russia was responsible for the attack. The Kremlin usually denies Moscow's involvement in cyberattacks targeting Western countries. He said Russia had nothing to do with the latest attack.