With Egyptian features, brown skin and charcoal black hair, young actress Asmaa Abu al-Yazid grabbed the attention and hearts of Egyptians while they watched the opening ceremony of Rams Road in Luxor, praising her choice to appear in the documentary film that was broadcast during the ceremony. On social media, there were comments praising her beauty and appearance and the consistency of her features with the dazzling ceremony.
And one of the comments stated: "Asmaa Abu al-Yazid's looks are able to make you feel fascinated seriously, in general she is very pharaonic and her choice is successful." Another comment said: "Her features are moon and a successful choice, Asmaa Abu al-Yazid is a star in the history of Egypt," and "The first thing that the camera appeared is Asma I said, by God, indeed, the Egyptian beauty does not have two.
Another comment said: "Asmaa Abu al-Yazid, with her braids and bronze skin color, is the star of the celebration.. I am proud of my country and the charming city of Luxor.. This girl has a strange charm. If she has a million people in the staff, she will kidnap you."
The artist, born in July 1990, starred in the celebration of the opening of the Rams' Road in a long green dress with a shawl embossed in green and olive shades, and she chose a soft, earthy makeup.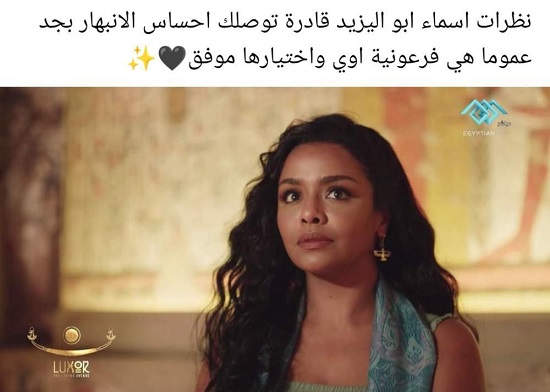 Asmaa Abu al-Yazid Celebration of Rams Road
Asmaa Abu al-Yazid Celebration of Rams Road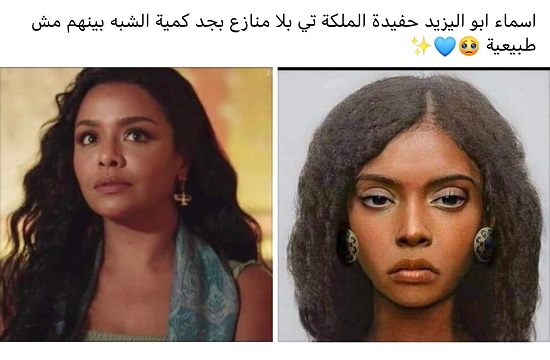 Asmaa Abu al-Yazid Celebration of Rams Road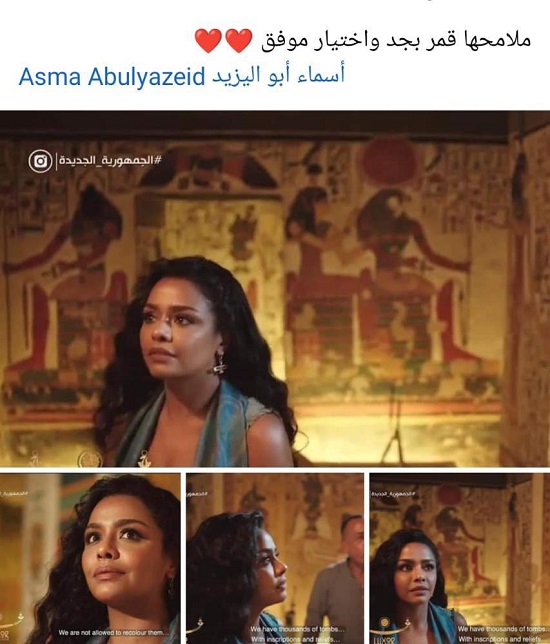 names
On Thursday evening, President Abdel-Fattah El-Sisi witnessed the legendary global ceremony for the inauguration of the Rams Road. The world's attention followed the promotional and civilized celebration of Luxor, which came after the completion of the project to unveil the road to the grand processions, "The Road of Rams".
Pharaonic Rams Road
The Rams Road is one of the most important archaeological roads and elements of the ancient city of Thebes, which the state attaches great importance to discovering. And the development of the road in 2017, as it is one of the important elements of the Thebes site on the UNESCO World Heritage List, which will make Luxor an open museum.
It is a road of major processions for the kings of the pharaohs, and different holidays were celebrated inside it, including the "Opet" festival, the coronation feast of the king, and various national holidays coming out of it, and in the past there was a huge stone dam that protected the road from the western side of Luxor, the political capital of the state Modern «Dynasty 18» and religious capital until Roman times.