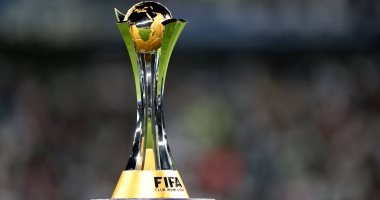 Press reports revealed that Qatar and Saudi Arabia are candidates to host the 2021 FIFA Club World Cup matches scheduled for next December, after Japan apologized for organizing the event.
The International Football Association (FIFA) has officially withdrawn from Japan the honor of organizing the 2021 FIFA Club World Cup, after the Japanese Federation submitted an official apology for organizing the competition, which witnessed the participation of Al-Ahly club, the champion of the African Champions League, due to the Corona pandemic.
The Moroccan "radiomars" website said that two Arab countries are candidates to host the FIFA Club World Cup in 2021, instead of Japan, and it relates to both Qatar and Saudi Arabia, especially that the latter expressed its willingness to host the event, after the head of the Saudi Federation informed FIFA officials that his country is able to host the event.
Japan was preparing to host the tournament for the first time after a 5-year absence as part of its celebrations of the centenary of the founding of the country's Football Association, but possible restrictions on spectators attending matches due to the ongoing Corona virus pandemic will make it difficult for the Japanese Federation to reap profits from the event..
The Club World Cup was held for the first time in 2000 and did not take place between 2001 and 2004 due to the collapse of the (FIFA) marketing company, where the tournament has been held every year since 2005, and was hosted by Brazil, Japan, UAE, Morocco and Qatar..