Rabbit meat has many health benefits, compared to other types of meat, as its benefit lies in the fact that it is low in calories and does not contain large amounts of fat, as is found in fatty red meat or poultry.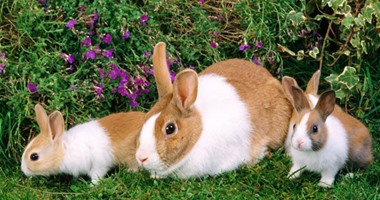 And according to a report published on the verywellhealth website, experts stressed the need to replace regular white meat with rabbit meat, because every 100 grams of rabbit meat contains only about 3.5 grams of fat only, in addition to containing a good source of protein.
The following are the most prominent benefits of eating rabbit meat on your health:
1. Rich in Vitamin B12
Some studies have also found that rabbit meat is high in vitamin B12, which is not only beneficial for brain health, but also improves the function of the nervous system and prevents certain degenerative conditions in brain cells such as dementia and Alzheimer's.
2. An excellent source of potassium for heart health
Compared to other types of white meat, rabbit meat is also an excellent source of potassium, which is needed to maintain a healthy heart due to its ability to get rid of the excess amount of sodium in the blood.
3. Red blood cell production
Since it is rich in many minerals such as selenium, potassium and iron, which are useful for sperm production, as well as iron for improving red blood cell production.
4. Rich in omega-3 fatty acids
Rabbit meat is also rich in omega-3 fatty acids, a type of healthy fat that is beneficial for maintaining a healthy heart and reducing the risk of heart attacks and strokes.
5. Cholesterol Free
Since rabbits only eat grass or vegetables, rabbit meat is virtually cholesterol-free and low in calories, so it's a good choice for people who are on a weight loss diet or are being treated for diabetes.
6. A good source of calcium
Due to its high calcium content, eating rabbit meat is beneficial for maintaining healthy bones and gums.