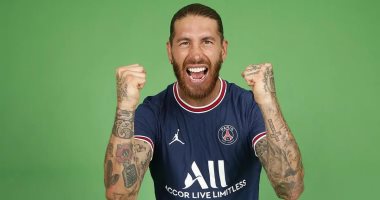 Today, Saturday, the French club Paris Saint-Germain issued a new medical statement confirming that Sergio Ramos and Verratti will resume training within the next few hours.
And the medical statement stated that Sergio Ramos, in the stage of physical readiness after feeling pain in the leg last week, is resuming individual training at the beginning of the new week.
The statement added that Italian Marco Verratti had problems with his knee, and will resume training within the next 48 hours.
Paris Saint-Germain coach Mauricio Pochettino announced his team's list today, Saturday, to meet his counterpart Clermont Foot, at the Parc des Princes, in the fifth round of the French League..
The squad list witnessed the absence of Lionel Messi, Neymar da Silva and Angel Di Maria, in confirmation of what coach Mauricio Pochettino said, in press statements..
The absence of the trio came due to their recent presence with their countries in the South American qualifiers for the Qatar 2022 World Cup.
Meanwhile, Kylian Mbappe appeared in the Paris Saint-Germain list, after he left the French national team camp, during the last international break, due to his suffering from a slight injury..
Also on the list were Achraf Hakimi and Wijnaldum, as well as Marquinhos and Icardi, with the appearance of goalkeeper Giannuleggi Donnarumma..
The list included both:
Abdo Diallo – Julian Draxler – Keylor Navas – Gianluigi Donnarumma – Wijnaldum – Herrera – Achraf Hakimi – Presnel Kimpembe – Marquinhos – Kylian Mbappe – Mauro Icardi – Rafinha – Danilo Pereira – Sergio Rico – Kerrer – Ibembe – Pichiomapo Mendes – Jansan – Bettione – Gaya – Lôtel.
The list was free of the presence of Marco Verratti, Sergio Ramos, Lionel Messi and Neymar da Silva..
Saint-Germain is at the top of the French League standings, with 12 points, while Clermont is in fourth place with 8 points.