While women suffer from a stereotype about the lack of skill and courage in driving, Rania Abu Al-Makarem succeeded in breaking into the world of motor racing and proving her worth in it, and even formed a rally car team with a group of girls interested in speed racing.
Rania told Al-Youm Al-Sabaa that car racing is one of the sports that breaks the barrier of fear and gives strength and self-confidence.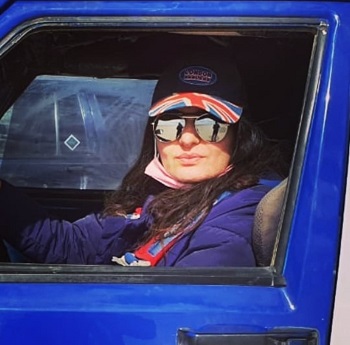 Rania Abu Al-Makarem
And she added that the beginning of her love for leading a women's team interested in speed racing came after joining the Egyptian Automobile Club, and she found that there are many girls and women interested in this sport, and despite the popular idea that girls are terrified of driving their cars in normal conditions and on natural roads, but in car racing The matter is different, as she explained that women are like men when they love a hobby and do their utmost to prove themselves, and she added that since joining the car rally and participating in several races, she has taken first place in a well-deserved manner, even with the participation of several men.
One of the races
One of the posts in the rally
She added about the sport of speed and motor racing that it needs quick intuition and speed in making decisions until the race ends with victory, and concluded that the team includes more than 10 women with different interests, but they were brought together by a sport as Rania called it a sport of confidence, vitality and strength that needs a strong heart.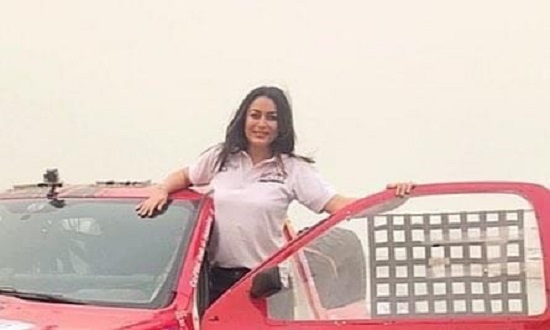 Egypt Rally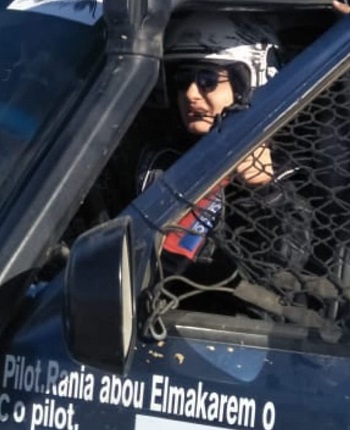 Rania