Real Madrid announced today, Monday, the third kit for the team, which will compete in the Spanish League, La Liga and the European Champions League for the 2022 football season.
And the French international Karim Benzema, the Real Madrid striker, appeared wearing the new royal shirt.
Real Madrid scored 13 goals after 4 rounds, during the La Liga competitions the current season 2022, while last season he scored only 6 goals after 4 rounds, and this is the best scoring record since 2014.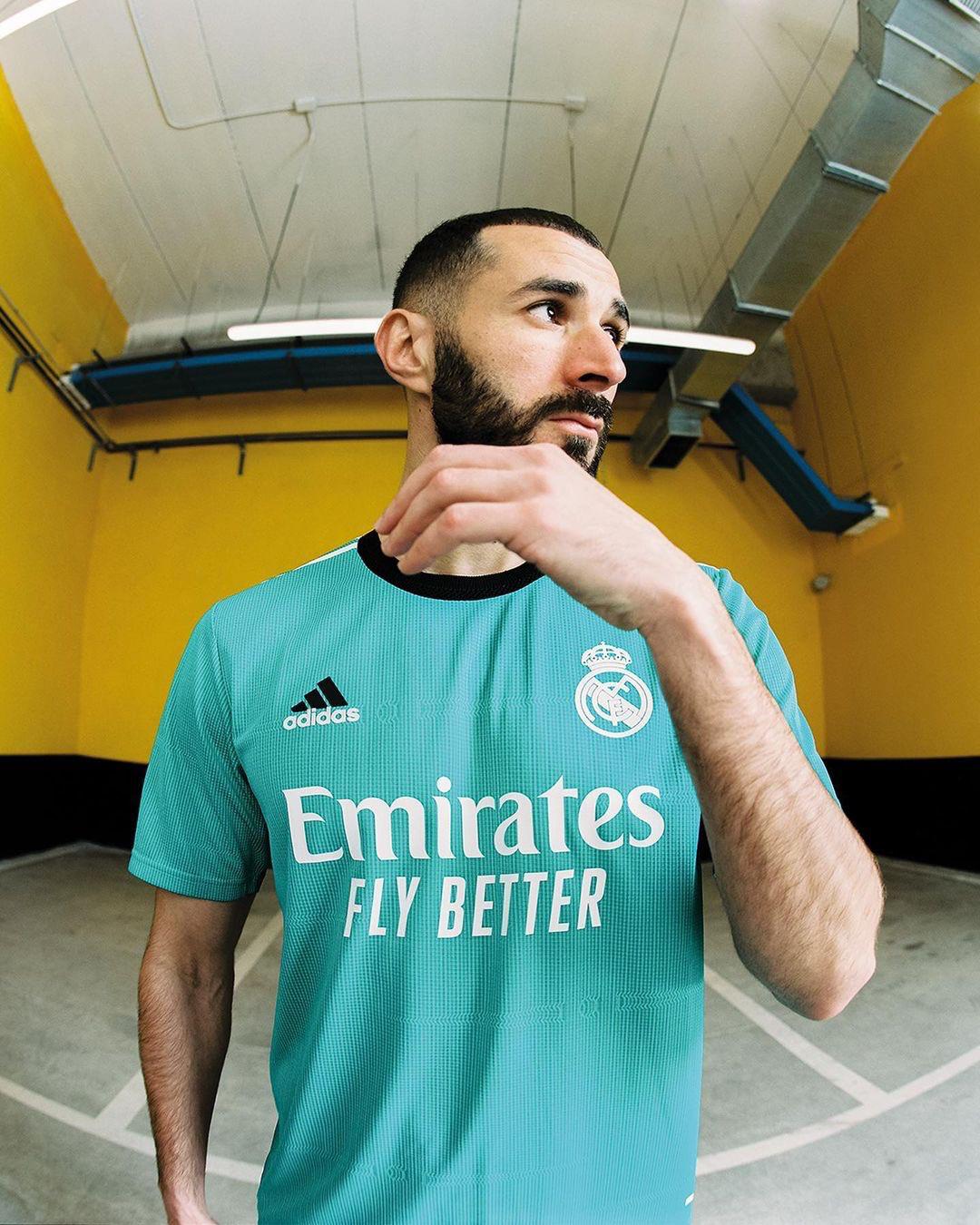 The French star Karim Benzema, the Real Madrid striker, scored 3 "hat-trick" goals against Celta Vigo, during the meeting that ended with the royal team winning 5-2, at the "Santiago Bernabeu" stadium, which the royal team returns to play after an absence. 560 days, due to comprehensive renovations, in the fourth round of the Spanish League, "La Liga".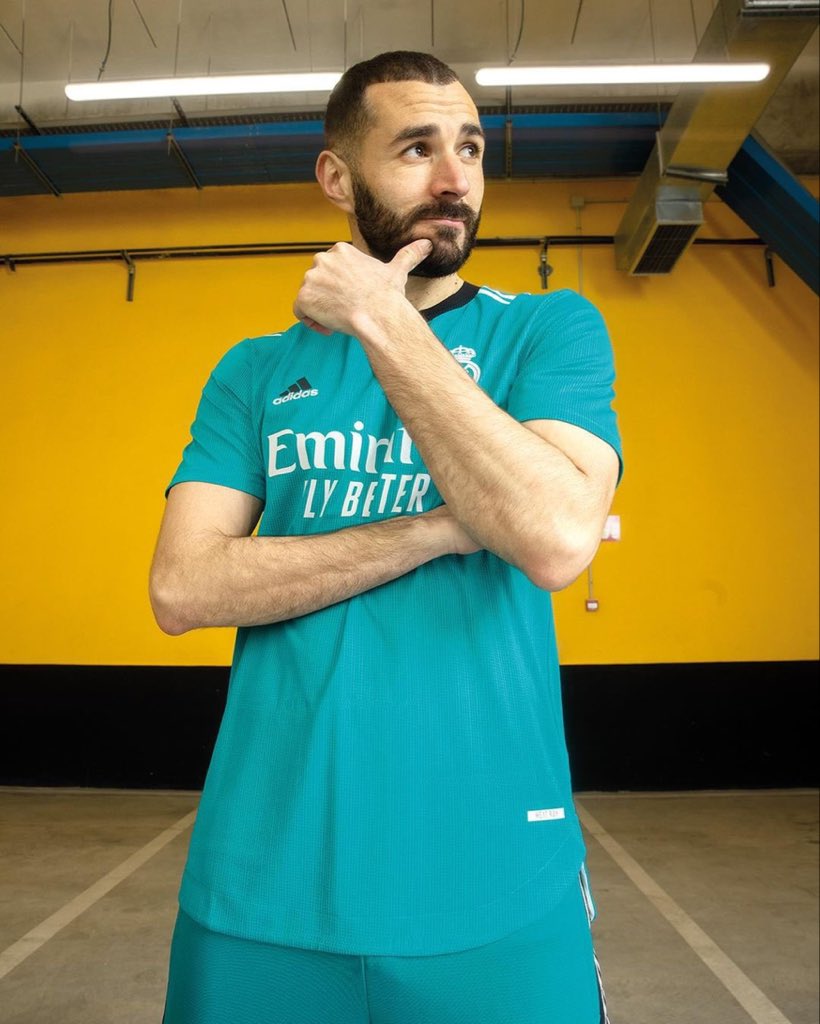 Benzema reached his sixth hat-trick with Real Madrid, since Luo in the summer of 2009 from Lyon, France, in a deal worth 35 million euros.
The first hat-trick scored by the French striker in the Meringue shirt was against the French team Auxerre in the Champions League in 2010, and the second came against the Levante team in the King's Cup in the same year, and he also scored a hat-trick against Malmo Sweden in the Champions League in 2015, and the last 3 hat-tricks In La Liga with Rayo Vallecano 2015, Athletic Bilbao 2019 and finally Celta Vigo 2021.