Real Madrid won a fatal victory over its host Valencia, with two goals to one, to be the leader of the Spanish League, in the match that brought the two teams together at the Mestalla stadium, in the fifth round of the "La Liga" competition for the current season.
Young Hugo Douro scored Valencia's goal in the 66th minute with a powerful left-footed shot from inside the penalty area, after Lucas Vazquez missed the ball.
Brazilian Vinicius Junior scored the equalizer for Real in the 86th minute, taking advantage of Karim Benzema's pass, to return the French star and score the deadly winning goal from a header in the 89th minute.
Valencia against Real

Real Madrid was the best party during the events of the first half and the most offensive, while Valencia relied on counter-attacks, and the most dangerous headers were removed by Courtois, Real Madrid goalkeeper, in the 43rd minute..
The first half witnessed the exit of 3 players from the two teams due to injury, as the young American Noah Moussa participated in the place of the recently brilliant Carlos Soler in the 15th minute, and Tony Lato replaced Terry Correa in the 23rd minute for the Valencia team, and Lucas Vazquez participated in the Real Madrid instead of Danny Carvajal in the 26th minute..
In the second half, Real Madrid intensified their attacks in order to win, but Valencia took precedence before Real returned in the last moments of the match.
With this result, Real Madrid is at the top of the Spanish league standings with 13 points, two points behind runner-up Atlético Madrid, who drew negative on Saturday evening with Athletic Bilbao, while Valencia's balance stopped at 10 points in third place.
real Madrid
Goalkeeper: Courtois
Defense Line: Carvajal – Militao – Alaba – Nacho
Midfield: Modric – Casemiro – Valverde
Forwards: Hazard – Benzema – Vinicius
The Real Madrid squad for the Valencia match saw the absence of the Brazilian Marcelo and Ferland Mendy, in addition to the Welshman Gareth Bale and the German Tunisia Kroos, due to injury.
Real Madrid had won a valuable victory over Inter Milan, with a goal free of charge, last Wednesday, at the start of the group stage in the Champions League..
The matches of the fifth round of the Spanish League will conclude tomorrow, Monday, with the match between Barcelona and its guest, Granada, at the Camp Nou stadium at nine in the evening..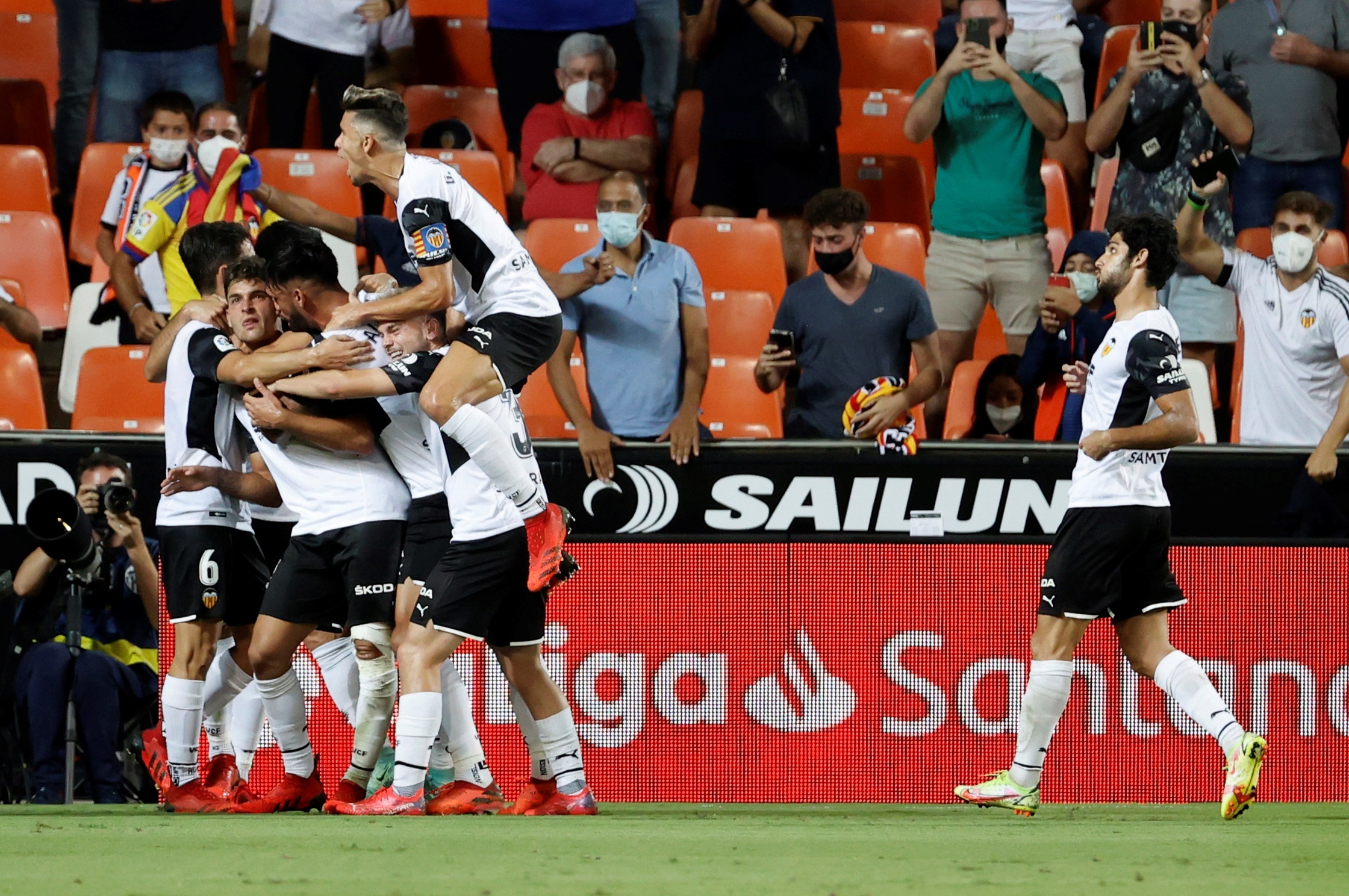 Valencia players celebrate the first goal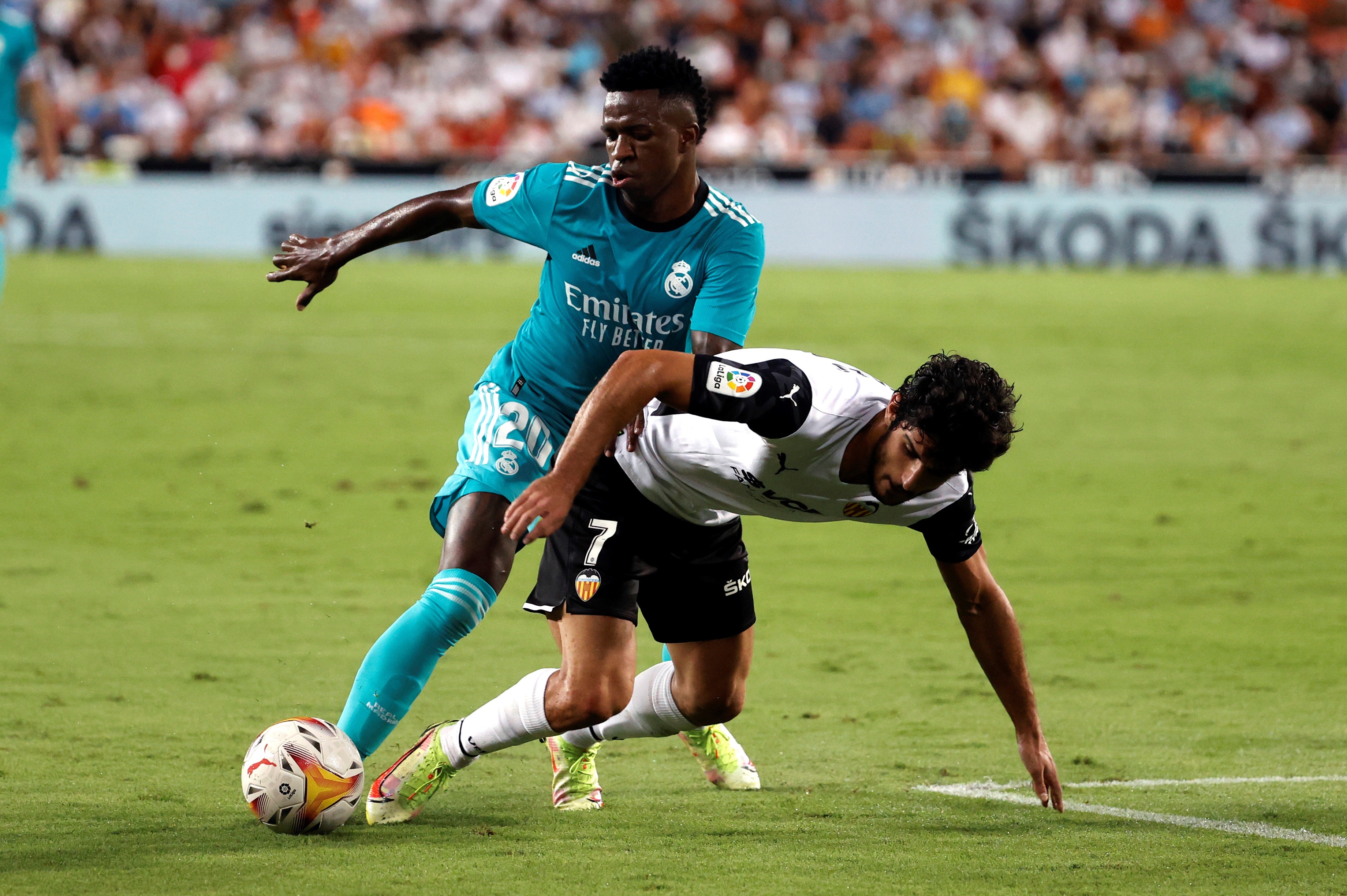 fight for the ball
Vasquez trying to pass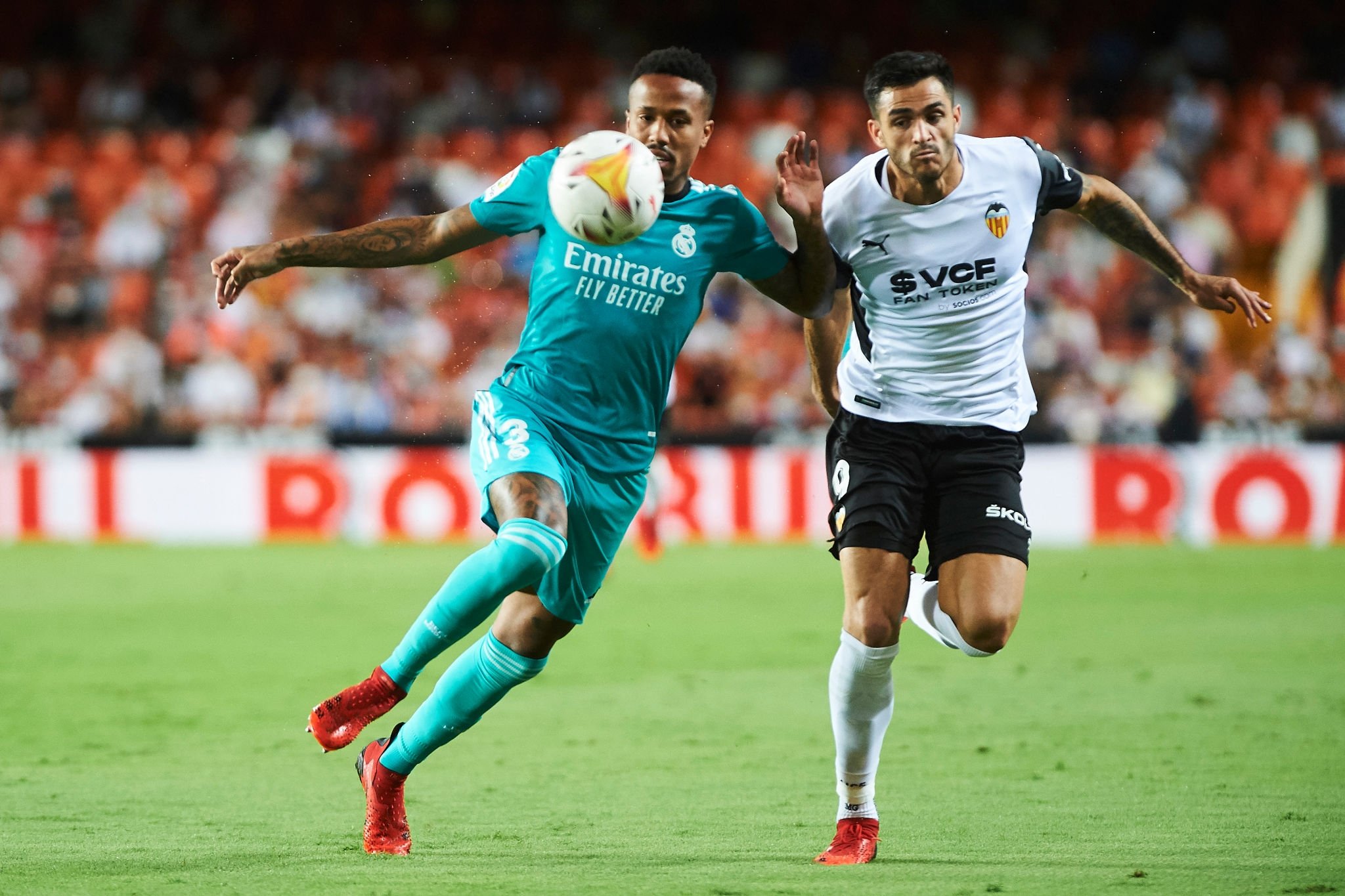 Militao and Maxi Gomez