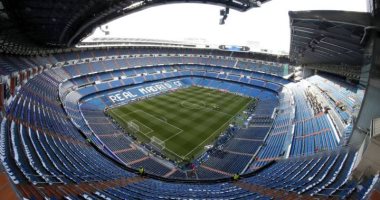 Spanish club Real Madrid is preparing to welcome its fans again at the "Santiago Bernabeu" against Celta Vigo in La Liga on September 12.
And according to what was published by the Spanish newspaper "Marca", the Real Madrid administration revealed the prices of tickets to attend matches at the "Santiago Bernabeu" stadium, after it was fully developed.
The newspaper added that subscribers, members, season card holders of Real Madrid, and the ordinary public, can buy tickets in this order after the opening of the door to purchase tickets for the current season.
For subscribed members, the ticket price ranges from 95 euros to 15 euros, for members the ticket price ranges from 112 for the main runway to 28 euros for the fourth runway, and for the regular public, the most expensive ticket costs 140 euros, and the cheapest is 35 euros.
Real Madrid confirmed that the purchase process will be exclusively online, and via mobile phones, and that the sale of tickets for the Celta Vigo match will begin next Monday, at 12 noon local time for subscribers who have an exclusive period to purchase until September 9, which is the date when they will be able to Non-subscribers of purchase.
Club card holders will be able to purchase tickets on Friday, September 10, while fans will be allowed to purchase if there are tickets left on September 11.