The potential formation of the Spanish team Real Madrid, after the signing of the young French star Eduardo Camavinga, crossed the half-billion-euro barrier, according to the statistics published by the global "Transfer Market" website, which specializes in the marketing value of players.
And the global "Transfer Market" website published the expected formation of the royal team with Camavinga in the midfield, bringing the total marketing value of the 11 players to more than half a billion euros, specifically 505 million euros, and came as follows:
Goalkeeper:
Thibaut Courtois 60 million euros.
line of defense:
David Alaba 55 million euros, Militao 40 million euros, Dani Carvajal 30 million euros, Mendy 50 million euros.
Midline:
Casemiro 70 million euros, Camavinga 55 million euros, Toni Kroos 40 million euros.
offensive line:
Karim Benzema 25 million euros, Vinicius Junior 40 million euros, Eden Hazard 40 million euros.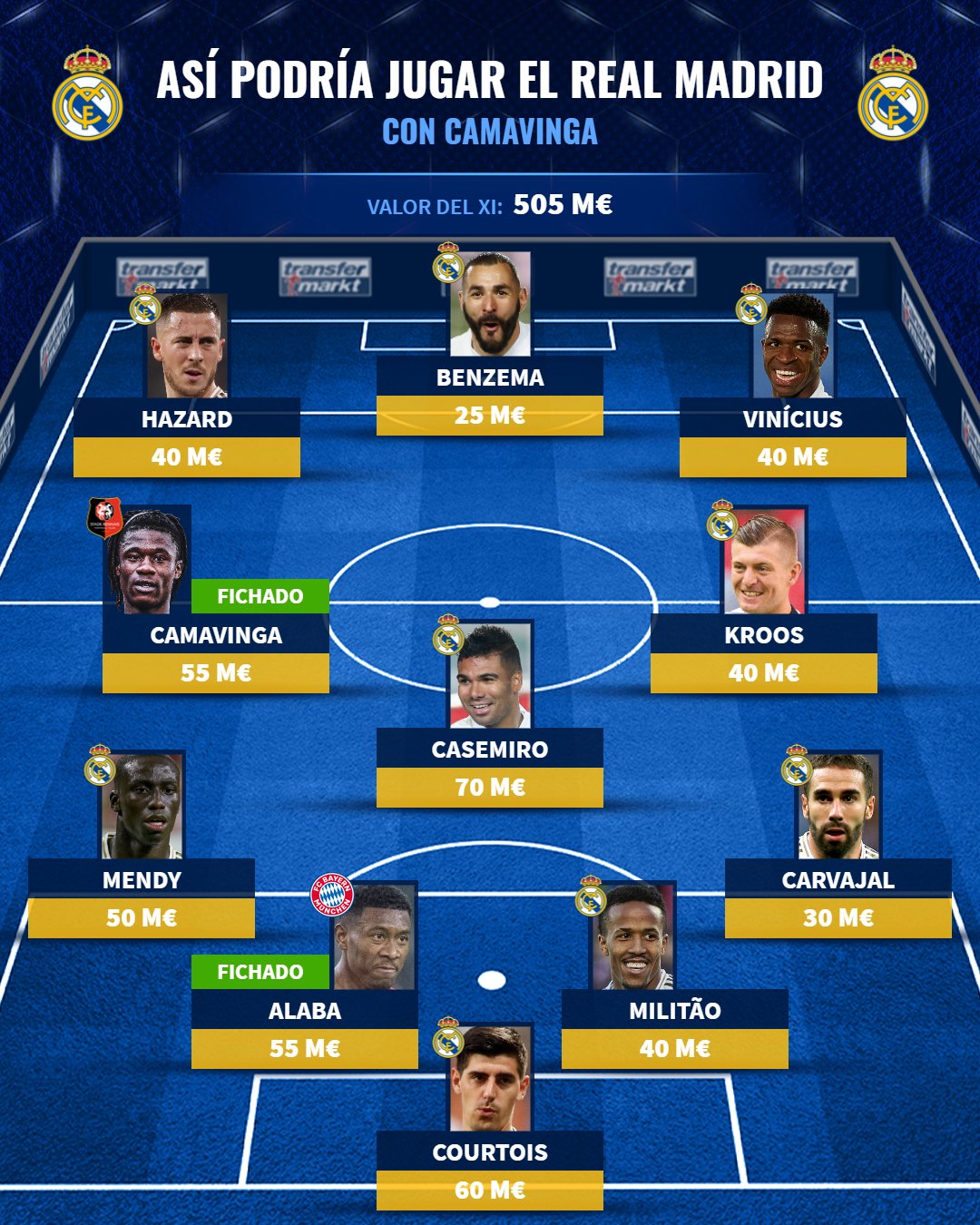 On Tuesday, Real Madrid announced its official contract with Frenchman Eduardo Camavinga, during the current summer transfer period, from Rennes, France.
Real Madrid said in its official statement that the royal club had agreed with Rennes to sign the Frenchman, Eduardo Camavinga, in a contract that extends for 6 seasons, so that the player will continue until June 30, 2027.
Camavinga participated in 88 games with the first team of Rennes, despite his young age, during which he scored two goals and made 5, and Camavinga represented the French first team on 3 occasions and scored one goal.