There are many tests that detect the amount of cholesterol and a fat called triglyceride in your blood. These measurements give your doctor a quick glimpse of what's going on in your blood. Cholesterol and triglycerides in your blood can clog your arteries, making you more likely to develop heart disease. These tests help predict your risk of heart disease and allow you to make early lifestyle changes that reduce cholesterol and triglycerides.
The "Check yourself" series provides information on how to read the results of your lipid analyzes, according to the website webmed.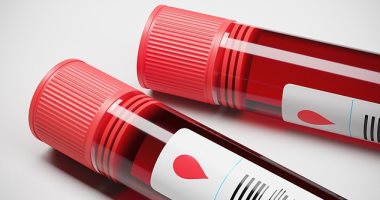 The report usually contains the following items in the following order:

Total cholesterol: an estimate of all cholesterol in the blood HDL good plus LDL The harmful, therefore, elevated total cholesterol may be due to higher levels of HDL , Which is good, or high levels LDL , which is bad, so knowing the proportions is important.
Triglycerides: A type of fat.

high-density lipoprotein (HDL): Good cholesterol, which helps protect against heart disease.
Low Density Lipoprotein (LDL): Bad cholesterol is a major contributor to clogged arteries.
Some reports also include:

Ratio of total cholesterol to HDL: The amount of total cholesterol divided by HDL This number is useful in helping doctors predict your risk of developing atherosclerosis (a buildup of plaque inside your arteries)..
very low density lipoprotein (VLDL): Another type of bad cholesterol that builds up in the arteries.
total cholesterol in the blood

In general, doctors recommend trying to keep this number under 200 mg/dL Levels above 200 mg/dL depending on the breakdown of low-density lipoprotein versus high-density lipoprotein may mean that you are more likely to develop heart disease.
Desirable: less than 200 mg/dL
Borderline height: 200-239 mg/dL
High: more than 240 mg/dL
A total cholesterol level above 240 mg/dL may double the risk of heart disease

.
Low Density Lipoprotein (LDL)

Low-density lipoprotein is bad cholesterol LDL High risk of heart disease.
Your actual LDL goal depends on whether you have existing risk factors for heart disease, such as diabetes or high blood pressure. But in general, the results are LDL As follows:
Optimal: less than 100 mg/dL
Near Optimal: 100-129 mg/dL
Borderline height: 130-159 mg/dL
High: 160-189 mg/dL
High-density lipoprotein (HDL)

high-density lipoprotein (HDL) Is it good cholesterol? in a HDL as "healthy" to remember this type of cholesterol as the good kind, helps HDL On carrying harmful cholesterol from the bloodstream and arteries plays a very important role in preventing arterial clogging. Therefore, the higher the number of HDL , that was better.
In general, levels of HDL 60 mg/dL or higher is fine. Likewise, levels below 40 mg/dL are a risk factor for heart disease but it is important to discuss with your doctor what level is best in your particular case..
Triglyceride

Triglycerides are a type of blood fat that has been linked to heart disease and diabetes. If you have high triglycerides, your total cholesterol levels and LDL also high.
Normal: less than 150 mg/dL
High limit: 150-199 mg/dL
High: 200-499 mg/dL
Very high: 500 mg/dL