Although most people with COVID-19 get better within weeks of illness, some people continue to have symptoms for weeks or months, even patients with mild illness or no initial symptoms experience post-coronavirus conditions, also known as complications. Corona is long lasting.
These cases include a wide range of new or persistent health problems that patients can have four or more weeks after first contracting the virus, but if you receive a double vaccine, you are less likely to catch the virus or have a case of corona for a long time, if You have an infection.
A study published in the journal The Lancet Infectious Diseases She stated that double vaccination reduces the risk of infection with the Corona virus by nearly half, and added that those who received two doses of the vaccine were 49% less likely to contract a long corona virus if they contracted a Corona infection, according to the website. healthsite".

Double vaccination and corona length
Fully vaccinated people are less likely to be hospitalized due to corona
For the study, the researchers used King's College London Data from the application UK ZOE COVID Symptom Study , registered between December 8, 2020 and July 4, 2021.
Those who were fully vaccinated were 73% less likely to be hospitalized with COVID-19 and 31% less likely to have severe symptoms, although vaccinated and unvaccinated people had similar common symptoms such as loss of smell, cough, fever, headache and fatigue, symptoms were milder. It occurs less often among vaccinated people, compared to unvaccinated people, and fully vaccinated people were more likely to develop multiple symptoms in the first week of illness, but sneezing was reported more commonly in vaccinated people who had contracted corona.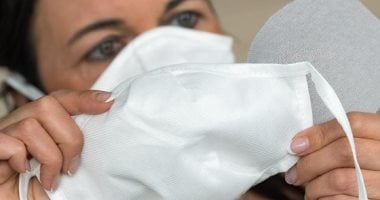 Corona infection after vaccination .. Who are most vulnerable to infection?

According to the results of the study, the risk of corona infection after vaccination and disease was higher among people living in the most deprived areas and those with health conditions or frail adults.
Thus, the researchers highlight the need to target groups at risk, and suggest strategies such as a timely booster program, and targeted infection control measures. They also believe that further research into the immune response to vaccination in this group may help address this problem.
Lead researcher Dr Claire Steves, from King's College London, said: "Having a dual vaccine significantly reduces the risk of contracting the virus, however, the risk remains high among the elderly, the frail and those living in disadvantaged areas and should be given urgent priority.
The researchers said, that vaccination reduces the chances of people contracting long-term corona in two ways, first by reducing the risk of any symptoms by 8 to 10 times and then by reducing the chances of infection by half, and they added that the duration of symptoms is also milder among people who have been fully vaccinated against the virus. .