A new study has revealed that regular blood tests for prostate cancer patients can significantly improve their chances of long-term survival.

Doing blood tests before and during chemotherapy can help doctors detect whether a patient has resistance or is developing resistance to the drugs used to treat prostate cancer. This can allow the doctor to switch the patient to other cancer drugs.
Men with prostate cancer that has begun to spread to other parts of the body are often treated with chemotherapy that can significantly improve survival.
As part of the new study by researchers at the Barts Institute of Cancer at Queen Mary University of London, they looked at markers of cancer in the blood known as circulating tumor cells (CTCs).
CTCs These are cancerous cells that have entered the bloodstream either from the site of the original cancer or from tumors located throughout the body where the cancer has spread.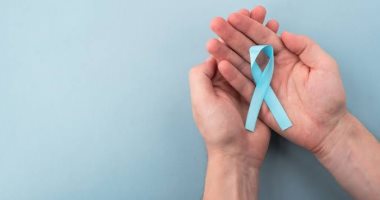 Scientists took blood samples from 56 patients with advanced prostate cancer who were being treated at St Bartholomew's Hospital in London.
Samples were taken over a period of six to eight months and covered before patients began treatment, after the first dose of chemotherapy, before the fifth dose and once all doses had been completed.
Specifically, they looked for patterns in the data from men who responded and did not respond to treatment, whose cancer developed and how quickly.
Among men who had more than six CSCs detected per 7.5 ml of blood before the second chemotherapy dose, their disease was more likely to recur or progress within three months and were more likely to die within 18 months.
On the other hand, men with fewer than six CSCs per 7.5 ml of blood were more likely to survive 17 months without developing cancer, and they had a three-year total survival time.
Higher numbers of cancer cells at the end of treatment also indicated that men were more likely to spread rapidly and die earlier.