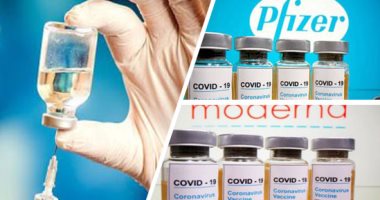 Almost 2.6 million Americans had received a vaccine to prevent COVID-19 by the last day of 2020, far short of the US goal of vaccinating 20 million this month.
Federal officials told reporters on Wednesday that about 14 million doses of the Pfizer and Moderna vaccines have been distributed to the states so far, which is below the target of 20 million doses this month.
As of early this month, officials had repeatedly confirmed that 40 million doses of vaccines would be available this month, enough to immunize 20 million with two doses.
According to data published by the US Centers for Disease Control and Prevention, reaching the required rate in the speed of vaccination campaigns was much slower than expected, even though the number of distributed doses approached the target limit.
President Donald Trump wrote in a tweet, "The federal government has distributed vaccines to states. Now it's up to the states. Get started!"
Local health officials told Reuters that the lack of federal funding to distribute vaccines prevented them from hiring the personnel needed to complete the process.