A newspaper report revealed south china post The number of corona deaths in the United States of America is about to exceed the number of deaths caused by the Spanish flu in 1918.
According to Johns Hopkins University, US coronavirus-related deaths have approached 675,000, and the delta variable represents 99.4% of coronavirus cases in the United States.

Corona
According to the report, the number of deaths reported in the United States from the Corona virus this week will exceed the number of victims from the Spanish flu, according to the numbers side by side although a direct comparison between the raw numbers does not give the full story.
The report indicated that the huge numbers, given the modern tools that combat such diseases, constitute a heavy burden, as the American deaths related to the Corona virus as of Sunday were 673,763 thousand cases, according to Johns Hopkins University data.
A Reuters statistic showed that more than 228.62 million people were infected with the emerging coronavirus worldwide, while the total number of deaths resulting from the virus reached four million and 898,843.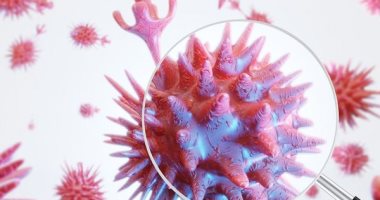 .
And HIV infections have been recorded in more than 210 countries and regions since the first cases were discovered in China in December 2019.
The following is a list of the ten largest countries in terms of the number of injuries:

Country Total deaths Number of injuries
United States: 675862 42155527
India: 444838 33448163
Brazil: 590508 21230325
United Kingdom: 135,203 7429746
Russia: 407206 7274928
France: 116002 6949519
Turkey: 61539 6846010
Iran: 117,182 5424835
Argentina: 114,368 5238610
Colombia: 125,860 4939251.