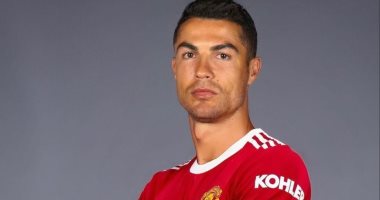 Press reports revealed today, Tuesday, the possibility of postponing the first appearance of Portuguese Cristiano Ronaldo after returning to his Manchester United team.
Manchester United is preparing to face Newcastle on Saturday in the fourth round of the English Premier League.
Ronaldo returned to Manchester United again from Juventus, for 15 million euros, with 8 million in additions, after his 12-year absence from the Red Devils Castle..
And The Sun newspaper confirmed that Ronaldo will only participate in one training session with the team before facing Newcastle next Saturday due to the restrictions of the Corona virus, which kept him in quarantine for 5 days..
The newspaper stressed that Ole Gunnar Solskjaer will not rush to push Cristiano Ronaldo, as happened with Frenchman Raphael Varane after his move from Real Madrid..
The Sun indicated that Ronaldo will enter Old Trafford next Saturday to receive the greeting of the fans and remain on the bench.
And the newspaper suggested that Ronaldo is expected to appear for the first time with Manchester United next Tuesday against the Young Boys in the first match of the group stage of the Champions League.
And Cristiano Ronaldo, earlier, expressed his feeling of happiness after returning from the ranks of the Red Devils again during the current season 2021-2022.
And Cristiano Ronaldo published a picture of him in the number 7 shirt with Manchester United, through his personal account on the social networking site "Instagram" and commented, "I am back where I belong to my eternal love."