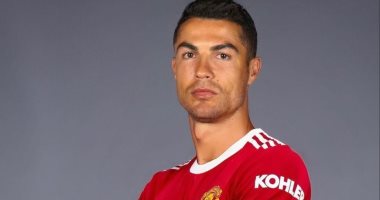 Italian press reports revealed that Juventus refused to obtain the services of Uruguayan striker Edinson Cavani, the Manchester United star, to compensate for the departure of Portuguese star Cristiano Ronaldo to United before the summer transfer market closed.
The Italian website, Calciomercato, reported that Manchester United offered Juventus to include Cavani, before the summer Mercato closed, as a replacement for Portuguese star Ronaldo, but the Juventus administration rejected the idea of ​​including the Red Devils striker.
The Italian report added that the English club's offer comes in order to release the number 7 shirt that Cavani wears, in order to get the Portuguese star Ronaldo.
The Uruguayan striker agreed to give up the number 7 shirt with United, for the Portuguese star returning to the ranks of Manchester United, after his departure from the team in the summer of 2009 to Real Madrid, in a record deal at the time, which amounted to 94 million euros.
Manchester United had renewed Cavani's contract with the club until the end of the current season, after his brilliance with the team in his first season, after he arrived in a free transfer deal after the end of his contract with his former club, Paris Saint-Germain.
Ronaldo returned to Manchester United this summer after 3 seasons with Juventus, in a deal worth 23 million euros.