Press reports revealed that the days of Al-Ahly club technical director Pitsu Musimani inside the Red Castle are numbered, especially after the state of anger that afflicted the club's board of directors after the poor results during the last period.
The South African newspaper, "Sundayworld", said that the club's management was very angry after the loss of the Premier League title and the Egyptian Super Cup title, which made the Al-Ahly president impose a large fine of 300,000 pounds.
The newspaper indicated that the fine imposed on Musimani is something he should have expected, because the Al-Ahly administration does not tolerate wasting championships, despite the number of titles that Musimani won since taking charge.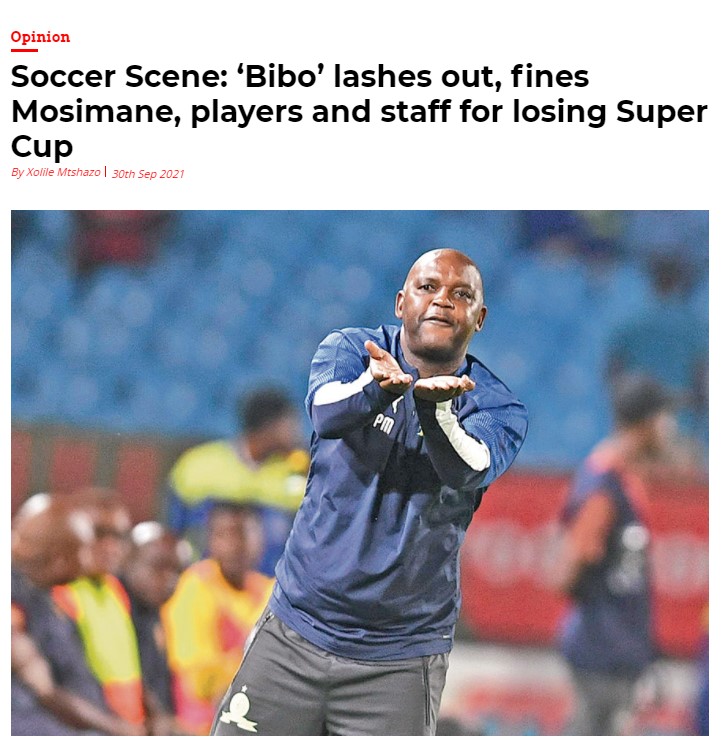 The newspaper added that there is no doubt that Musimani once admitted that he was on the edge of the abyss and was not safe within Al-Ahly, and the loss put him under tremendous pressure in order to resolve any title given to the club's president, who will terminate his contract with him immediately if the Egypt Cup title is lost.
The newspaper stressed that Musimani realizes that his days in the Al-Ahly club are numbered, that is, if the Egyptian Cup title and the Premier League title are not decided in order to convince Al-Khatib that he is a coach worthy of continuing.